Hamp Overton
Professor (Cinematography and Production)
Contact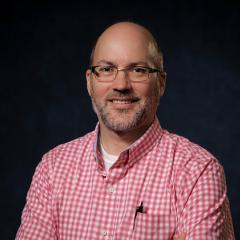 About
Hamp Overton is a tenured professor teaching film production and cinematography. He has been an active cinematographer for almost twenty years in video and film shooting commercials, television segments, features, corporate videos and music videos. He has been the cinematographer on over 100 commercials including Subway, Texas Roadhouse, New Orleans' Hornets and The American Cancer Society. He was the cinematographer for the feature films Delicate Instruments (2001) and Flip Mavens (2007), Sacrilege (2017) and has shot television segments for AMC, Spike TV, CMT, Entertainment Tonight among others.
Winner of Eastman Kodak "Most Promising Talent" award, Hamp Overton has gone on to win Addies for his commercial work and festival awards for his films.
Hamp earned his bachelor's degree from the University of Mississippi, an MBA from Vanderbilt and an MFA from the University of New Orleans.
Hamp Overton and his wife live in the New Orleans area with their daughter.