Fredrick Barton
Writer in Residence, University Research Professor (Fiction)
Contact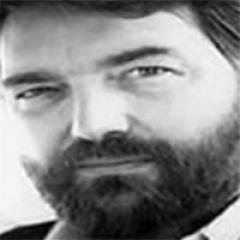 Education
MFA, University of Iowa, Ph.D. (honoris causa), Valparaiso University
About
Area of Specialty: Fiction Writing
Books: In the Wake of the Flagship, Black and White on the Rocks, A House Divided, The El Cholo Feeling Passes, Courting Pandemonium, Rowing to Sweden, Monday Nights
Fredrick Barton's is the award‑winning author or editor of ten books, including the novels The El Cholo Feeling Passes, Courting Pandemonium, Black and White on the Rocks (originally published as With Extreme Prejudice) and A House Divided, which won the William Faulkner Prize. His other books include the essay collection Rowing to Sweden: Essays on Faith, Love, Politics and Movies, the jazz opera libretto, Ash Wednesday and the short fiction anthology Monday Nights. His short stories have appeared in numerous magazines and in the anthologies Something in Common, Above Ground and Louisiana in Words.
Mr. Barton's fifth novel, In the Wake of the Flagship, elicited the endorsement of author Richard Ford who said about it, "Barton has a lot of important human business on his mind in this exceptional novel: race, history, the South, hurricanes, laughter, love and much more. In the Wake of the Flagship is wonderfully inventive and addictive to read." Eminent historian Gary B. Nash hailed In the Wake of the Flagship as "absorbing, head-turning, absolutely brilliant."
Mr. Barton holds a B.A. from Valparaiso University and did graduate work under a Danforth Fellowship, taking degrees from UCLA and the Writers' Workshop at the University of Iowa. In 2009 Valparaiso awarded him with an honorary doctorate in humane letters in recognition of his achievements as a writer and educator. A faculty member at the University of New Orleans for over three decades, he was the founding director of UNO's Creative Writing Workshop (CWW), its MFA program in imaginative writing, and over two different time periods served in that position for seven years. Mr. Barton also served UNO as Dean of Liberal Arts and later as Provost and Vice Chancellor for Academic and Student Affairs. As Provost, he led the university through its exigency recovery after Hurricane Katrina. Upon returning to his department, Mr. Barton was honored with the distinguished title, University Research Professor. Today he is Writer-in-Residence in the English Department where he teaches graduate fiction writing classes in the CWW.
Saturday Review said of Mr. Barton's debut novel, The El Cholo Feeling Passes, "It's been called a kind of Fear of Flying for men but is more like a Big Chill without the posing and contrivance. In fact, it's not like anything except itself: it feels right, it rings true." The Los Angeles Times, wrote, "Page by page it's a winner, a great, wide, youthful swoop at reality that compares to visions of James Jones, Joseph Heller, Philip Roth. The El Cholo Feeling Passes is big ‑ and very beautiful." Brandon Tartikoff called the book "The Way We Were for the Vietnam generation."
The Atlanta Journal and Constitution saluted Mr. Barton's comic second novel, Courting Pandemonium, for its "stunning ending," and USA Today praised the whole as "a farce of the highest order." United Press International exclaimed, "Fredrick Barton should net fame and fortune with this irreverent and witty slam dunk novel." And Library Journal said, "Barton demonstrates once again his skill at depicting our crazy world."
Robert Olen Butler called With Extreme Prejudice (retitled Black and White on the Rocks upon release in paperback)"rich and compelling" while Pat Conroy praised it as "first rate and brilliantly written." Shirley Ann Grau said the "novel captures New Orleans like a Billie Holiday blues song. It has passion and beauty and a haunting sense of irrevocable loss." And Richard Ford described the book as "a smart novel of city life‑‑any city‑‑and as such is extremely savvy and thoughtful about America at large." Publisher's Weekly said, "this is a book that supplies pleasure on a number of levels," while Book Page said: "With Extreme Prejudice deserves your attention because of its stunning intelligence." The New York Daily News praised the book as "terrific in every sense." The Cleveland Plain Dealer said: "It's a wonderful book." And the Los Angeles Times recommended the novel as "a superior, savvy tangle of greed, graft and sudden violence with a pervasive subtext of the struggle between unconscious bias and better instincts."
Richard Ford compared A House Divided to All the King's Men and praised its "uncommon intelligence, compassion and insight." Robert Olen Butler called A House Divided "an important book" and commended it for illuminating the "present condition of the American soul." Elizabeth Cox remarked that Mr. Barton's fourth novel "is visually beautiful, a work of imagination and story‑telling that is long overdue."
About Mr. Barton's nonfiction, Dinty W. Moore said that Rowing to Sweden "continues the very best of the essay tradition: wisdom, grace, a stubborn curiosity, and the urge to follow an idea wherever it leads." Moore summarized Rowing to Sweden as "an intelligent book that will open both heart and mind." Kristen Iversen called Rowing to Sweden "intellectual, thoughtful . . . delightful and sometimes disturbing . . . a profound collection of work by a man of feeling and integrity, a celebration of hard-won truths about art and life."
Mr. Barton's many awards include the Alex Waller Memorial Award, the Press Club's of New Orleans' highest award for print journalism; the Stephen T. Victory Award, the Louisiana Bar Association's annual prize for feature writing about legal issues; the Award of Excellence from the National Association of Religious Journals for his feature essay "Breaches of Faith" about recovery efforts in New Orleans after Hurricane Katrina; and The Press Club of New Orleans' annual criticism prize on eleven occasions.
Selected Publications
Novels:The El Cholo Feeling Passes, Courting Pandemonium, With Extreme Prejudice, A House Divided, Ash Wednesday
Essays: Rowing to Sweden
Anthology: Monday Nights
Libretto: Ash Wednesday
Film: Early Warning