Edward E. Chervenak
Director, UNO Survey Research Center
Assistant Professor
Contact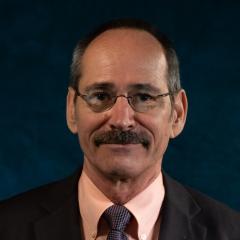 Education
Ph.D., Tulane University, 2001
About
Dr. Edward Chervenak has been teaching in the Department of Political Science at UNO for twenty years and has been Director of the UNO Survey Research Center (SRC) for the past ten years. His courses include US Government and Politics, Public Opinion, Voters and Elections, Southern Politics, Political Parties and Politics, and State and Local Politics. He also teaches courses in Methods of Research as well as Quantitative Methods in the Masters of Public Administration (MPA) program. His research interests include public opinion, elections, voting rights, and political participation. The SRC is contained in the Department of Political Science and is an independent academic survey unit offering high quality public opinion research. For the past 35 years the SRC has served the research, teaching and service needs of the university.
The SRC has conducted survey research projects for university faculty, public agencies and other interested groups on topics ranging from local and state politics to hurricane evacuation to post-Katrina recovery. Our signature survey is the bi-annual Quality of Life Survey for both Orleans and Jefferson parish that we have been conducting since 1986.
Thousands of students have participated in our surveys as interviewers. They learn firsthand how data is collected which leads to a more complete understanding of the polling process. The results from the survey also provide them with a greater knowledge of local and state politics. Students not only develop their skills and further their education through their participation in an SRC poll, they also help enhance UNO's reputation as a valuable resource in the community.