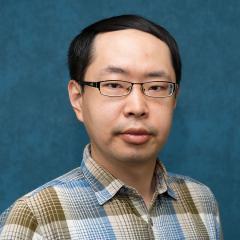 Education
Ph.D., Princeton University
About
Selected Publications:
Shi, C. and Murphy, C. T., "Sex and death." (2020) Current Topics in Developmental Biology 144, 353-375.
Shi, C., Booth, L., and Murphy, C. T. "Insulin-like peptides and the mTOR-TFEB pathway protect C. elegans hermaphrodites from Mating-induced Death" (2019) eLife 8, e46413.
Shi, C., Runnels, A., and Murphy, C. T., "Mating and Male pheromone kill Caenorhabditis males through distinct mechanisms" (2017) eLife 6, e23493
Shi, C. and Murphy, C. T., "Mating Induces Shrinking and Death in Caenorhabditis Mothers." (2014) Science 343(6170): 536-540
Research Interests
My lab's research studies the basic biology of the aging process. Aging is a universal phenomenon and is the main cause of many diseases including cancer, diabetes, and Alzheimer's disease. Recent discoveries have suggested that aging is not simply the result of cells and tissues wearing out over time. Instead, it is strongly influenced by genes that appear to be conserved in their longevity functions from worms to humans. Somatic aging is profoundly influenced by reproductive status, as the trade-off between reproduction and longevity is observed across the evolutionary spectrum. However, the underlying regulatory mechanisms remain substantially unknown. My lab is particularly interested in understanding how increased reproduction leads to decreased lifespan by studying the model organism Caenorhabditis elegans. We use an interdisciplinary approach, combining biochemistry, genetics, transcriptomics, physiology, and metabolomics to investigate signaling pathways and molecular mechanisms that are involved in coordinating metabolism, reproduction, and longevity.