Charles D. Hadley
Research Professor Emeritus
Contact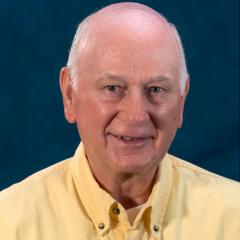 Education
Ph.D., The University of Connecticut, 1971
About
Charles D. Hadley holds the position of University Research Professor Emeritus, Department of Political Science, University of New Orleans, where he taught since 1970 and where served as Chair, 1997-2006. He has been President of the Southern Political Science Association (1992-1993), Member of the Council of the American Political Science Association (1997-1999), Secretary-Treasurer of the APSA Section on Political Organizations & Parties (1989-1994), Member of the Editorial Board of The Journal of Politics (1977-1988), and Editor of The American Review of Politics (1994-2003).
His published research includes Political Parties and Political Issues: Patterns of Differentiation Since the New Deal and Transformations of the American Party System: Political Coalitions from the New Deal to the 1970s (a Book of the Month Club selection in its 1st edition (1975)), both co-authored with Everett Carll Ladd, Jr. He also has co-edited Political Parties in the Southern States: Party Activists in Partisan Coalitions and three volumes based on data collected for his National Science Foundation funded Southern Grassroots Party Activists Project (with Lewis Bowman): Southern State Party Organizations and Activists; Party Organization and Activists in the American South; Party Activists in Southern Politics: Mirrors and Makers of Change, and Party Organization and Party Activism in the American South, the latter two receiving the 1999 V.O. Key Book Award from the Southern Political Science Association. With his colleague Christine L. Day, moreover, he published Women's PACs: Abortion and Elections in the Pearson Prentice-Hall Real Politics in America series (2005).
He has articles published in Public Opinion Quarterly, Journal of Politics, Western Political Quarterly, Political Research Quarterly, Polity, Social Science Quarterly, American Politics Quarterly, The American Review of Politics, Publius, Women & Politics, PS, State Government, The Public Interest, and other journals. He also has contributed numerous chapters to edited collections focused on presidential selection, presidential elections, and southern politics.
Among his awards and achievements are the Scholar Award from the South Central Region of The Honor Society of Phi Kappa Phi (1994); the Career Achievement Award for Excellence in Research from the University of New Orleans Alumni Association (1991); a Younger Humanist Fellowship from the National Endowment for the Humanities (1973); and a month long Visiting Fellowship from the Democratic Pacific Union, Taipei, Taiwan, where he was assigned to the Institute of International Relations at National Cheng-chi University (2005). He also was Phi Kappa Phi Scholar in Residence at Southeastern Louisiana University (1988).