Allan R. Millett, Ph.D.
Contact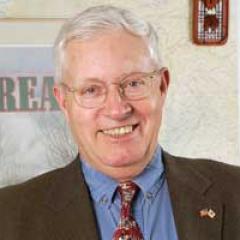 Education
Ph.D. The Ohio State University, 1966
About
Dr. Millett is a specialist in the history of American military policy and twentieth century wars and military institutions. He is also a specialist of international stature on the history of the Korean War. He began his work on the war as a Fulbright Distinguished Professor, Korean National Defense University in 1991, and a fellow of the Korea Foundation, 1996. In addition to his own work, Professor Millett served as an editorial consultant for the Ministry of Defense, Republic of Korea, for the revised and translated Korean official history, The Korean War, 3 vols. (1998-1999) for which he arranged an American edition (2000-2001). He served as co-editor of Mao's Generals Remember Korea (2001) in collaboration with Professor Yi Xiaoping and Yu Bin.
Professor Millett has published many essays, articles, encyclopedia entries and commentaries on the Korean War, and he was instrumental in the Department of Defense's revision of the American deaths (all causes) statistics in the war from 54,246 to 36,574. The first volume of The War for Korea, entitled A House Burning: The War for Korea 1945-1950, was published by the University Press of Kansas in 2005.
In December 2005, Dr. Millett was named professor emeritus at The Ohio State University where since 1969 he directed 68 doctoral dissertations to completion, a national record in his specialty. In January 2006, he began a professional appointment in history at the University of New Orleans as Director of the Eisenhower Center for American Studies. He also serves as the senior military advisor at The National World War II Museum in New Orleans.
Dr. Millett is married to Martha Ellen Farley-Millett who holds a Master's degree in French history from The Ohio State University. He has a daughter and two sons.
Courses Taught
World Military History
Modern Military History
American Military
Research Interests
American Armed Forces, Military Policy, Military Innovation, and America's 20th century wars