Tutoring Schedule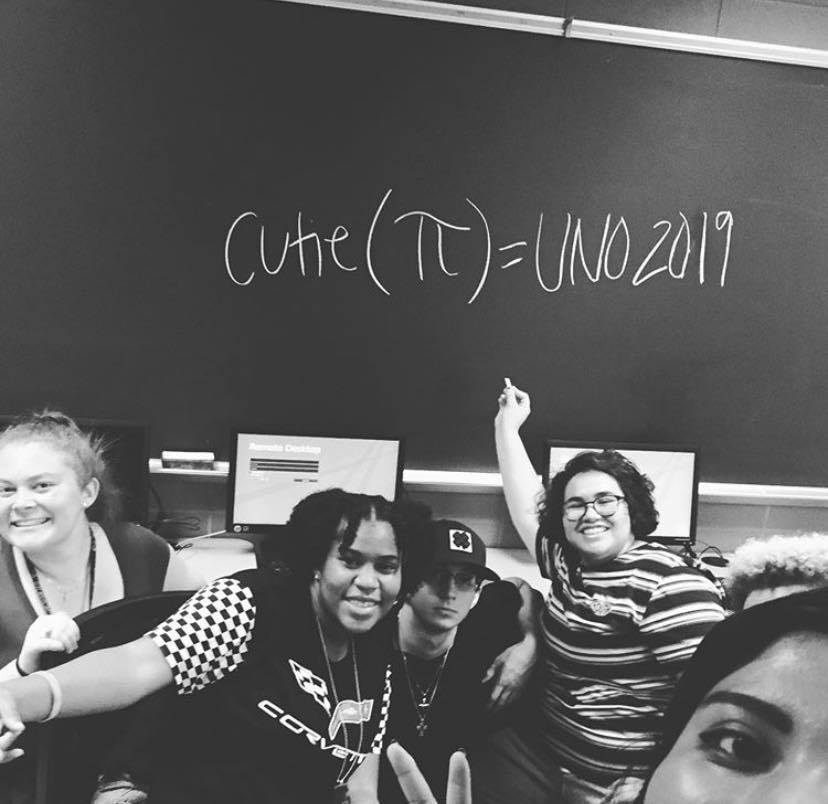 changes to lrc services
for covid-19
We have adjusted our current services and added some additional support in response to UNO shifting to online courses due to Covid-19. Click here for some tips on adjusting to online classes. While classes are conducted remotely our services include:
*The Math Dept. is now offering online tutoring sessions. Information and tutoring links can be found here.
Individual Tutoring
In the Learning Resource Center, we have tutors on hand to help with lower-level courses like Math, Biology, and Writing. The updated tutoring schedule can be found on our website. Email lrc@uno.edu to set up an appointment. Students may choose to come in person or have their sessions remotely with our campus tutors. If you are not feeling well or have been around others who are not well we ask that you do sessions remotely. If you are well and want to come into the office for an in-person session please use precautions including hand-washing and keeping 3-6 feet of space around you when possible.
In addition to the many subjects that offer on-campus tutoring, the LRC sponsors online tutoring through NetTutor so students can get help in a wide range of subjects after hours or on weekends and holidays when the campus is closed. You can access NetTutor through Moodle in any of your courses by clicking on the "Student Support Resources" link.  See the subjects offered and availability here.
Academic Check-Ins
Online classes require more self-direction than in-person courses. If you feel you would benefit from a regular check-in with a staff member from the LRC, you can sign up here. There are a wide range of formats and frequencies to choose from.
Rethinking Your Learning Approach Consultation 
As you learn how your instructors will shift their instruction, you may find yourself at a loss for how to study or learn in this new format. Our staff is happy to work with you to review your course materials and help you figure out a plan of attack for your new course format. Sign up here.
TUTORING SCHEDULE
*Tutoring times are subject to change.
Tutoring takes place across campus in a number of academic areas to help students to succeed in their coursework.
New subjects and additional times may be added throughout the semester, so please check the schedule for the most up to date information.
WHO NEEDS TUTORING?
Tutoring is for everyone! Research unequivocally shows that individualized education, like tutoring, has better outcomes than classroom education alone. Tutoring supports your learning style, provides personalized feedback, and can connect you to a mentor. In short, anyone pursuing an education can benefit from tutoring!
Struggling with an academic concern not covered here? Email lrc@uno.edu or stop by Library 126 and we will do our best to assist you.
LRC TUTORING POLICIES
In the Learning Resource Center, students can make appointments or walk-in for tutoring. Making appointments is preferred, as there may not be a tutor available to see you when you walk in. Tutors can only assist in approved subjects (courses the tutor has already earned an A or B in). Tutoring sessions are 30 minutes in length. If students have a disability and need more time, 60-minute appointments can be made. Students are limited to 3 appointments per week. If students miss appointments without calling or emailing in advance, they may be blocked from making appointments for 24 hours.
To make a tutoring appointment, please email lrc@uno.edu.