AMRI FACS
Fabrication, Analysis, and Consulting Services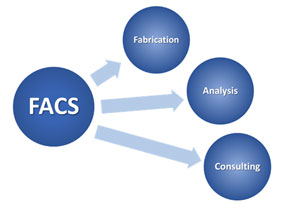 AMRI has extensive facilities for the fabrication and processing of a variety of materials. Routine services available are listed below. Additional services are also accessible, just contact AMRI members for further details.
AMRI also has extensive characterization facilities to address a wide range of important materials. The facilities can readily support both academic and industrial program
AMRI Faculty have extensive expertise in a variety of scientific areas – be it in synthesis or characterization. Please contact individual faculty to see if we can help you with your various technological issues. Initial consultations are free and should we not have the specific expertise you need, we will work with you to find other consultants from across the country.