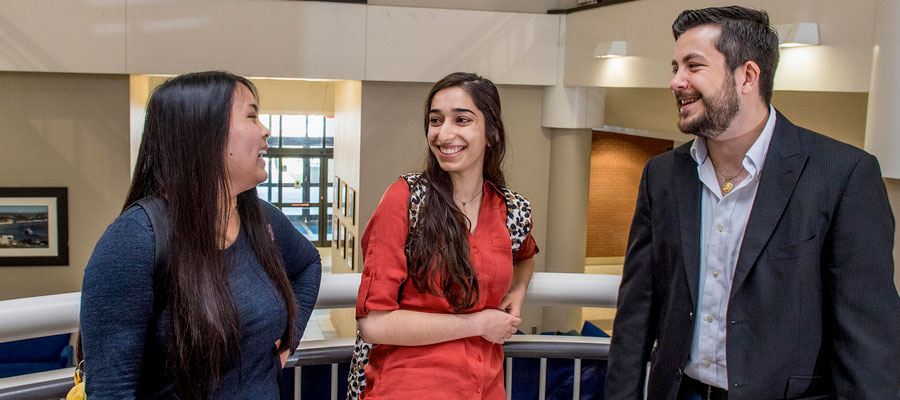 International Admissions Deadlines Apply Today
| Undergraduate International Applicants | Spring | Summer | Fall |
| --- | --- | --- | --- |
| Priority Deadline | November 1 | April 1 | June 1 |
For Graduate International Admissions information: VISIT HERE
---
Students from:
TOEFL, IELTS, or Duolingo scores are not required for undergraduate applicants from the following countries:
Anguilla, Antigua and Barbuda, Australia, Bahamas, Barbados, Belize, Bermuda, British Virgin Islands, Canada (except Quebec), Cayman Islands, Dominica, Ghana, Gibraltar, Grenada, Guyana, Republic of Ireland, Jamaica, Montserrat, New Zealand, St. Kitts and Nevis, St. Lucia, St. Vincent and the Grenadines, Trinidad & Tobago, Turks and Caicos Islands, U.K. (England, Northern Ireland, Scotland, Wales), Nigeria, U.S.A.
Applicants who are not from one of the above countries but have previously completed high school and/or college level work in the US may also receive an English Proficiency waiver.
Immigration Information
Find immigration resources and links.
Office of International Students & Scholars
OISS provides immigration advising, programming, and support services.
Intensive English Language Program (IELP)
IELP is designed for non-native English speakers who plan to study at an American university or who wish to improve their English for personal or professional reasons.
Scholarships for International Students
UNO offers selected scholarships for undergraduate international students. See which scholarships are currently available.
I-20 Amounts
MBA
All other academic programs
Tuition & Fees/Semester
$9,009.00
$7,759.00
Books & Insurance/Semester
$1,428.50
$1,428.50
Living Expenses/Semester
$7,812.50
$7,812.50
One Semester total
$18,250
$17,000
Total Fall & Spring
$36,500
$34,000
*Amounts based on academic and personal costs for one nine-month academic year. For each dependent, an additional $5,000 is required