European Studies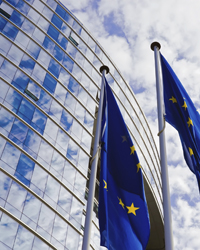 European Studies at UNO are administered by the B.A. in International Studies  Program (BAIS) in the College of Liberal Arts.The program's purpose is to acquaint the student with historical and current knowledge of the European region, peoples, societies, economies, and cultures. 
Students in the BAIS program may choose a concentration in European Studies or add the interdisciplinary minor in European Studies to their curriculum.
Concentration in European Studies
The concentration in European studies provides students with an interdisciplinary approach to the study of European cultures and societies.
BAIS graduates with a concentration in European Studies are prepared for career opportunities in international business, including exportation, marketing, and tourism; in journalism and public relations; in international charitable or nongovernmental agencies; and in U.S. governmental agencies, particularly the Foreign Service. With additional graduate training, students can expect to find careers in education or international law.
Interdisciplinary Minor in European Studies
The Minor in European Studies offers students a coordinated and focused approach to their understanding of Europe and the complexities facing this crucial region of the world in the post-Cold War era.