Field SchoolS IN Historical Archaeology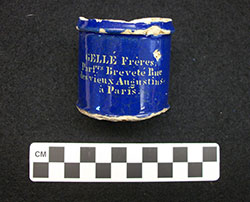 The UNO Department of Anthropology regularly offers field schools in historical archaeology based in the City of New Orleans and abroad. Past field school sites have included the campus of the New Orleans African American Museum in the Treme, 810 Royal Street in the French Quarter, the Iberville Housing Project (the historic location of the Storyville red light district), and the Temple of the Innocent Blood in the Lower Ninth Ward. Students in the field school learn basic archaeological field methods, including excavation, screening, mapping, characterization of soils, and preliminary artifact analysis. The field school is typically designed as a 6-credit course sequence, taking place over the entire 6-week summer session. In some summers, a shorter 3-credit version taking place over 3 weeks in the summer mini-session may be offered.
In addition, we partner with the Defense POW/MIA Accounting Agency and the University of Innsbruck in Austria to conduct field seasons at WWII aircraft crash sites in central Europe, to try to locate and return missing air crew from the war.
We also offer for-credit field and lab opportunities in the form of service learning courses throughout the year. Contact Prof. Gray for details on the latest opportunities!
See link and information below about the Summer 2021 field school, offered in conjunction with the UNO Innsbruck Summer School:
Archaeology Field School | The University of New Orleans (uno.edu)
Anthropology majors should also note that ANTH 3201 can substitute for ANTH 3301 in graduation requirements.
For more information about some of our past projects see:
Non-UNO Students
Students outside of UNO who would like to participate in the field school for academic credit will need to apply for admission to UNO as non-degree students. Basic fees and tuition will apply, although at this time there are no additional fees for the field school.