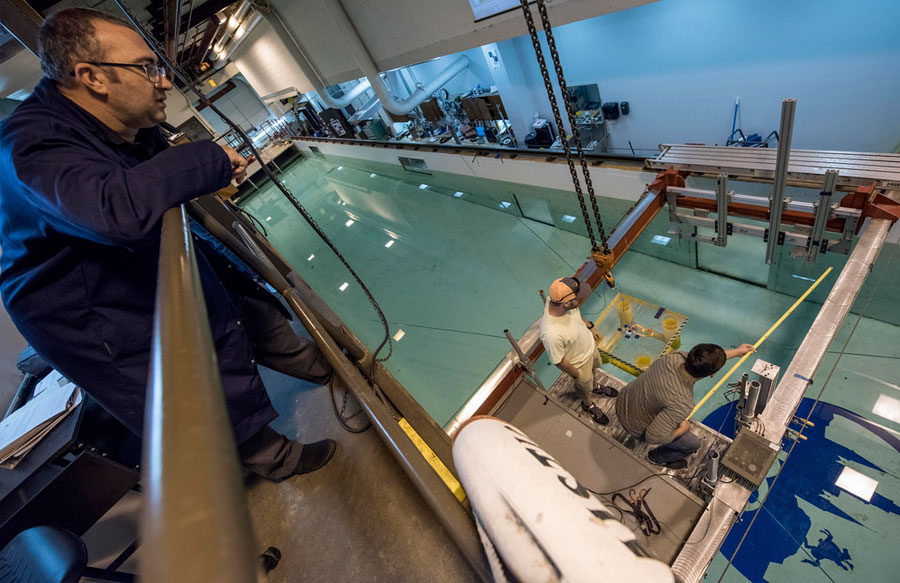 The UNO Towing Tank is the largest experimental facility in the College of Engineering.
It is used to test scale models of ships, offshore structures, and ocean engineering vehicles and instrumentation. With our up-to-date data acquisition system we can measure forces, motions, and flow fields.
Students and faculty use the towing tank for educational and research needs. We also serve the marine industry with our model testing capabilities.