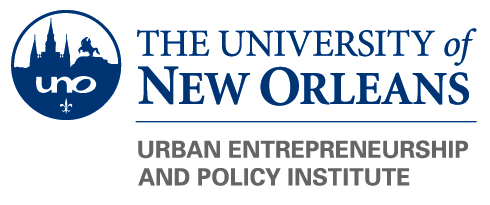 The Urban Entrepreneurship and Policy Institute supports urban communities through research and educational initiatives.
As researchers and data analysts, we aim to change conversations about entrepreneurship, environmental policy, and criminal justice reform.
As educators, we promote the advancement of knowledge, open inquiry, and student success. We serve our students through curricular programs, extracurricular learning opportunities, and community outreach.
Our work contributes to thriving urban environments, free and prosperous communities, and a better understanding of complex public problems.
For more information about our current programs and projects, please contact Prof. Chris Surprenant at csurpren[at]uno[dot]edu, Director of the Urban Entrepreneurship and Policy Institute.