What It Is: 5 year, $1.5 million grant to fund curriculum reform and innovation in science and engineering instruction
Aimed at: Increasing retention and graduation rates of Science and Engineering majors
Only 40 percent of beginning Freshmen graduate within 6 years of starting college.
More than half of all Science and Engineering Freshmen majors drop out of these fields before graduation.
We do not produce enough Science and Engineering graduates to meet future needs.
HHMI Supported UNO STEM Scholar Initiatives
STEM Scholar Transition Camps
Freshmen learning community courses
Curriculum changes in Math
Curriculum changes in Biology
Would you like to get a jump start on your first semester at UNO and a head start on medical or graduate school?
STEM Scholars Transition Camp is an intense one-week program specifically designed to help freshmen STEM students make the transition to college, learn skills for professional or graduate school, and take the stress out of the first semester at UNO.
Get a Competitive Edge
Get a Jump start on required courses
Attend lectures from the faculty who teach first-year courses.
Develop and hone critical skills necessary to be successful in college (i.e. time management, note taking, test taking, and reading complex materials).
Take actual exams, without the fear of failing.
An Average Day Includes:
Small lectures taught by experienced professors
Evening study sessions
Thoughtful group discussions lead by current students
Social activities with current and other incoming students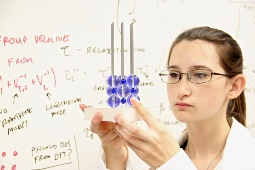 The Run Down
Who
 Incoming freshman science and engineering students
What
A five-day, intensive academic preparation camp
When
July 30 - August 4, 2020
Where
 The University of New Orleans
Why
The transition to college can be overwhelming, even for the best high school students.This program will give students a head start for success.
Cost
$300, which includes registration, e-books, materials, meals and housing.
Application Deadline: July 17
Possible Course Topics
Biology track
Math
Algebra
Trigonometry
Calculus
Freshman textbooks for either Biology, Applied Algebra, Precalculus Algebra/Trigonometry or Calculus are provided.