Yaojie Li, D.B.A.
Assistant Professor of Management
Contact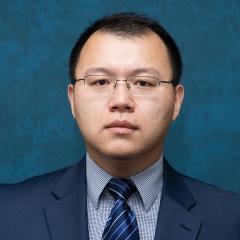 Education
D.B.A., M.S., MPAcc, Louisiana Tech University
About
Dr. Li is an Assistant Professor of Management at the University of New Orleans, where he teaches Management Information Systems. He received his doctoral degree in Computer Information Systems and two master's degrees in Computer Science and Accounting from Louisiana Tech University.
Dr. Li's primary research interests lie in organizational and behavioral information security, influenced by organizational structure and dynamics and positive organizational behavior. He also conducts research in information systems learning and education and IT workforce. His research has been published or forthcoming in Managerial Auditing Journal, Communications of the AIS, Journal of Computer Information Systems, AIS Transactions on Human-Computer Interaction, and many others. He is a member of the Association of Information Systems (AIS) and the International Federation for Information Processing (IFIP) Working Group 8.11/11.13: Information Systems Security Research. Before entering academia, Dr. Li worked in the public accounting industry.