Woohyun Cho, Ph. D.
Associate Professor of Management
Contact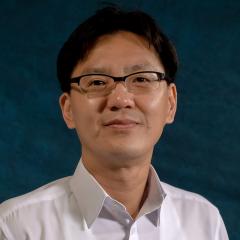 Education
Ph.D., University of Maryland
M.S., Ohio State University
B.S., Korea Aerospace University
About
Dr. Woohyun Cho, has been on the faculty of the University of New Orleans since 2012. He received his Ph.D. in supply chain management with a minor in operations management from the University of Maryland (College Park). He holds a Masters degree in Business Logistics Engineering (MBLE) from Ohio State University and a B.S. degree from the School of Air Transportation and Logistics, Korea Aerospace University (S. Korea, 1998).
His research interests include empirical studies of Logistics, Supply Chain Management and Service Operations Management. His academic papers are published or under review in high quality journals and proceedings. He has also received several research related awards and grants. Recently, he received the 2013 Creative Endeavor Opportunity (CEO) Summer Fund from the Office of Research and Sponsored Programs at the University of New Orleans.
Woohyun is very active in teaching and service. He currently teaches Operations Management and recently received the Outstanding Faculty Student Choice Award in College of Business Administration. He was also nominated the Professor of the Year by Executive MBA in 2016. He taught Supply Chain Management using simulation game tools at University of Maryland and advised on-line students in business education in S. Korea.
Woohyun has served as ad hoc reviewer for highly ranked academic journals. He serves on the University Courses and Curriculum Committee. He is actively involved in student job placement and has made presentations at the Business Coaching Center Job Seminar. Woohyun currently leads a Young Adult Group at the Korean United Methodist Church in New Orleans.
Prior to joining academia, Woohyun worked as a research analyst in the Infrastructure and Transportation Business Unit at PA Consulting Group in Washington, D.C., and as a planning manager for Korean air pilot outsourcing, Korea Aviation University (S. Korea)
Research Interests
Empirical Studies of Logistics, Supply Chain Management and Service Operations Management.