Tarun Mukherjee, D.B.A.
Professor
James R. Moffett Chair in Financial Economics
Editor of Review of Financial Economics
Contact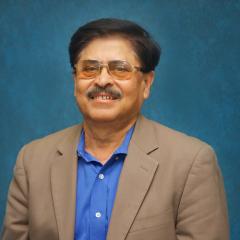 Education
D.B.A., Texas-Tech University, 1977.
About
At UNO since 1981 Professor Mukherjee's primary area of expertise is corporate finance, especially capital budgeting, dividend policy, and mergers and acquisitions. His publications have appeared in Financial Management, Journal of Business Finance and Accounting, and Journal of Financial Research. He has co-authored (with Glenn Henderson) an article titled "The Capital Budgeting Process: Theory and Practice" reprinted in The Managerial Reader (Blackwell Publisher). His article "A Survey of Corporate Leasing Analysis" is among the 25 most frequently referenced Financial Management articles in 16 leading corporate finance textbooks.
Specialties:
Valuation of Closely-Held Companies
Firm's Cost of Capital/Capital Structure
Capital Budgeting/Mergers and Acquisitions
Dividend Decisions
Lease vs. Buy Decisions