Randy D. Kearns, D.H.A.
Associate Professor, Healthcare Management
Contact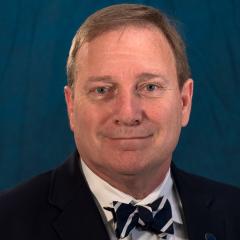 Education
DHA, Medical University of South Carolina
MSA, Central Michigan University
BSHS, Thomas Edison State University
About
The early career for Dr. Kearns included being a paramedic, rescue chief and firefighter and instructor. Over 30 years, he taught emergency services programs at several community colleges in the Carolinas, spent 8 years in hospital administration and led multiple emergency service and emergency management organizations. Dr. Kearns has been a responder to 20+ presidentially declared disasters as a local, state and federal representative. In 2014, Dr. Kearns retired (from the State of North Carolina) as a Clinical Assistant Professor at the University of North Carolina, School of Medicine. After spending four years as the Healthcare Management Program Chair and an Associate Professor at the University of Mount Olive, Dr. Kearns joined the faculty here at UNO August 2018.
Publication Indexes:
PubMed
Scopus
ResearchGate
ORCID
Research Interests
Medical and Healthcare Disaster Management, Hospital Surge Capacity, Emergency Medical Services, Burn and Trauma Care.