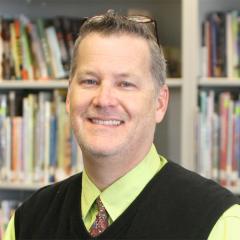 Education
Ed.D., University of Northern Colorado, 2006
Post-Master's, University of Denver, 2000
M.S.Ed., University of Pennsylvania, 1995
B.A., Southeastern Louisiana University, 1993
About
Dr. Paul Thomas Bole, a native New Orleanian, is a dedicated teacher educator who has focused his academic career on high incidence mild/moderate exceptionalities, including academically gifted students with disabilities, and university-based teacher preparation. His advanced university preparation, experience teaching in public and private schools, in addition to his training and experience as a mental health counselor, has provided him the requisite skills necessary to conduct his passion for teaching, learning, teacher preparation, and educational reform.
Dr. Bole's special education interests include the following:
Learning disabilities, emotional/behavioral disabilities, academically gifted students, twice-exceptionalities, Autism Spectrum Disorders including Asperger's Syndrome, Executive Functioning, English language learners & special education, and special education reform.
Dr. Bole's interests include the following teacher-preparation specialty areas:
High incidence exceptionalities, academically gifted, twice-exceptionalities, Autism Spectrum Disorders, English Language Learners with exceptionalities, secondary social studies, 21st Century teacher preparation and new teacher induction, classroom management, and educational reform.