Michelle Wade, Ed.D., LCPC (MD), LPC (VA), NCC, ACS, BC-TMH
Assistant Professor - Counselor Education
Contact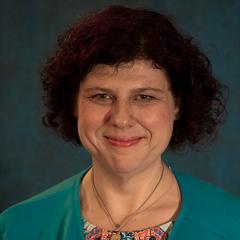 Education
Ed.D. in Counselor Education and Supervision from Argosy University – Northern Virginia
M.Ed in Community Counseling and M.S. in Psychology from the University of Louisiana at Monroe.
About
Dr. Wade is a licensed counselor and board approved supervisor for Maryland and Virginia. She holds a number of national certifications: National Certified Counselor (NCC), Approved Clinical Supervisor (ACS), and Board Certified Telemental Health Provider (BC-TMH). Additionally, she is a member of the American Counseling Association (ACA) and serves as the Ethics Committee co-chair. She is also a member of the Association for Counselor Education and Supervision (ACES), Association for Lesbian, Gay, Bisexual, and Transgender Issues in Counseling (ALGBTIC), Association for Multicultural Counseling and Development (AMCD), Association for Creativity in Counseling (ACC), Association for Spiritual, Ethical, and Religious Values in Counseling (ASERVIC), and Association for Humanistic Counseling (AHC).
Research Interests
Dr. Wade's research interests include being an ethical counselor and application of ethics to numerous topics within counseling; the use of social media/smartphone applications for therapeutic purposes; and working with sexual minorities (more specifically the polyamorous and kink communities). She has presented at the local, state, and national levels on these topics.