Matthew Zingoni, Ph. D.
Associate Professor of Management
Contact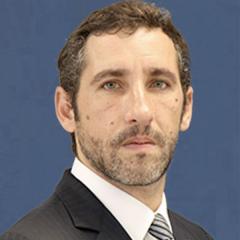 Education
Ph.D., Syracuse University
MBA, Bentley University
B.S., Duquesne University
About
Professor Matt Zingoni joined UNO in 2012. Dr. Zingoni received his PhD from Syracuse University and holds an MBA from Bentley University and a BS in Investment Management from Duquesne University.
Dr. Zingoni's professional experience lies in the wealth management industry. Before entering academia, he worked as a banker, investment analyst, and as a corporate training consultant.
Research Interests
Dr. Zingoni conducts research in the areas of performance management and employee development, with a focus on employee's persistence and resiliency after failure. His research has been published in the journal of Basic and Applied Social Psychology, International Journal of Managerial Studies and Research, Ethics and Critical Thinking Journal, and Cambridge University Press. Dr. Zingoni has presented research at various conferences, including the Academy of Management and Society of Industrial and Organizational Psychology.
Courses Taught
• Organization Behavior in Healthcare, graduate level
• Seminar in Organization Behavior, graduate and executive level
• Compensation Systems, undergraduate and graduate level
• Human Resource Management
• Introduction to Management and Organization Behavior