Kenneth J. Lacho, D.B.A.
Professor of Management
Emeritus
Contact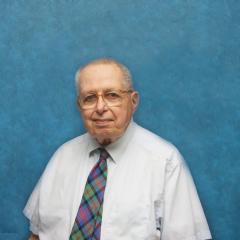 Education
B.S. in Chemical Engineering,
M.B.A., D.B.A. Washington University
Research Interests
Kenneth J. Lacho, D.B.A. is a Professor of Management and a Seraphia D. Leydia University Teaching Fellow. He earned a B.S. in Chemical Engineering, M.B.A. and D.B.A. all from Washington University, St. Louis. His areas of research include entrepreneurship and small business. He has authored 35 articles in refereed publications and has presented over 200 papers at regional, national, and international academic conferences. These include five best paper awards. Other academic honors include being elected as a fellow in the Association for Small Business and Entrepreneurship, the Allied Academies Academy of Educational Leadership Creative and Innovation Education Award, U.S. Small Business Administration Raymond Hilgert Lifetime Achievement Award, and the U.S. Small Business Administration Vision 2000 Models of Excellence award. Dr. Lacho founded the Entrepreneurship Program at UNO with a grant from the Coleman Foundation. He taught on the UNO ExcEl Program which helps persons with disabilities to start a business. He is extremely active in the local community serving on several Chamber of Commerce committees and the Board of Directors of the Better Business Bureau of New Orleans. He was elected as a Louisiana delegate to the White House Conference on Small Business in 1980. Dr. Lacho served as a Munitions Officer in the Strategic Air Command, United States.