Kenneth Farizo, Ph.D.
Associate Professor of Professional Practice (EDUC)
Contact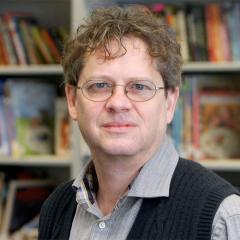 About
Kenneth Farizo is especially qualified for the professional practice position, holding certification in English and supervision of instruction and extensive practical experiences as a classroom teacher and an administrator. His professional experience includes twelve years as a middle school English teacher, nine years as a school system administrator, and two years as a part time university instructor.

Dr. Farizo is able to supervise candidates seeking certification in Secondary English. As the former curriculum coordinator for St. Charles Parish School District, he delivered numerous professional development activities for classroom teachers and administrators and is skilled in motivating teachers to engage in critical thinking. His background and insight into the function of Louisiana schools brings a wealth of experience to the instruction of prospective teachers in the EDUC courses.