Günter Josef Bischof, Ph.D.
University Research & Marshall Plan Professor of History, Director, CenterAustria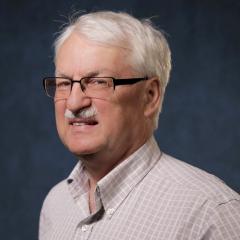 Education
Ph.D., Harvard University 1989
M.A. Harvard University 1983
Mag. Phil. University of Innsbruck 1982
M.A. University of New Orleans 1980
About
Günter Bischof is a historian of international history, focusing on American and European diplomatic history of the 20th century, especially Cold War international relations. He also harbors interest in the history of 20th century wars, especially World War II and the Vietnam War. He has written on POW treatment and memory of World War II. Other interests are biography, historical memory and Austrian history, esp. Austrian foreign policy. He is also a historian — and a self-proclaimed admirer — of the Marshall Plan and its legacies. He is the author of Austria in the First Cold War: The Leverage of the Weak (1999); a collection of essaysRelationships/Beziehungsgeschichten: Austria and the United States in the Twentieth Century (2014), and with Hans Petschar, The Marshall Plan Since 1947: Saving Europe, Rebuilding Austria (2017). He is co-editor of Contemporary Austrian Studies (30 vols). He initiated (with Hannes Richter) the exhibition and book project for the Austrian Embassy in Washington, D.C., on the theme of "Towards the American Century: Austrians in the United States" (2018). He served as co-editor (with Stephen Ambrose) of the 10-volume Eisenhower Center Studies of War and Peace and also edited the series Studies in Austrian and Central European History and Culture. He also edited the series TRANSATLANTICA (11 vols.). Dr. Bischof has co-edited a dozen other books and some 100 scholarly articles. He serves as a Presidential Counselor to the National World War II Museum in New Orleans, and is a board member of the Botstiber Institute for Austrian-American Studies. At present he is working on a history of "Austria in the Cold War" (with the expert on The Soviet Union Peter Ruggenthaler); he is also researching the impact of Austrian immigrants to the United States.
Dr. Bischof, who received his MA from the University of New Orleans enjoys teaching gradute students;he regularly taught for UNO's international summer schools in Innsbruck (now dormant during the Covid pandemic) and Prague (as long as it ws in session) and has been a visiting professor at the Universities of Munich, Innsbruck, Salzburg, Vienna, the Wirtschaftsuniversität Vienna, the Economics University in Prague, and the State University for the Humanities in Moscow (RGGU), as well as Hebrew University in Jerusalem. He also served as the Post-Katrina Visiting Professor in the LSU History Department.
A native of Austria who grew up in the picturesque Alpine village of Mellau on the Swiss border, he was a skier and soccer player as a youngster and has graduated to swimming and yoga in his older age. He enjoys gardening and cooking and has raised three children with his Cajun wife Melanie Boulet, who is an award-winning social studies high school teacher in New Orleans.
Research Interests
American & European Diplomatic, 20th Century, Central Europe