Elliott A. Beaton, Ph.D.
Associate Professor
Graduate Coordinator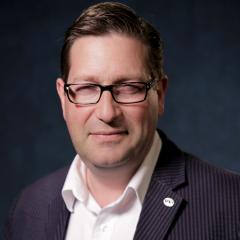 Education
Bachelor of Science in Psychology with a minor in Biology from Dalhousie University.
Ph.D., McMaster University
About
Dr. Beaton plans to admit a new PhD student to start in Fall 2024.
Research Interests
Dr. Elliott Beaton joined the psychology department as an assistant professor in 2012 and directs the Stress, Cognition, and Affective Neuroscience (SCAN) Laboratory. His research is focused on how stress affects brain development in children and adults at high-risk for mental illnesses including anxiety disorders and schizophrenia with a focus on informing early intervention, mitigation, and prevention. To this end, Dr. Beaton and his team use a variety of tools including functional and structural magnetic resonance imaging (MRI) in combination with psychophysiological, hormonal, immunological, and cognitive measures. His current research program is funded by the National Institute of Mental Health (Beaton K99/R00 - 5R00MH086616-05), the Louisiana Board of Regents, and via subcontracts with other universities.

Concurrent to his research program, Dr. Beaton is a member of the UNO Faculty Senate and teaches undergraduate and graduate level courses: Introduction to Biological Psychology, Affective Neuroscience, Human Sexual Behavior, and Neurobiology of Learning and Memory. In September of 2015, he was awarded the UNO Early Career Research Prize. This prize is awarded to a faculty member at the rank of assistant professor who has distinguished themselves in their creative and scholarly activities.

Dr. Beaton is also an active member of the community promoting scientific education and interest in brain science for children in pre-K to grade 12 and has participated in several outreach events since joining UNO, such as the Girl Scouts STEM Extravaganza, and the New Orleans Zephyrs STEM Education Day. He is a committed supporter of regional, national, and international groups that assist families of children with neurodevelopmental disorders.