Courtney Wait, Ed.D.
Instructor, School of Education
Contact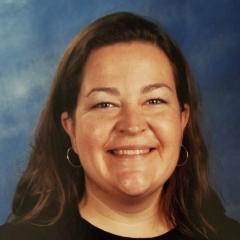 Education
Ed.D., Educational Leadership, Texas Christian University, 2017
M.A.T., Secondary Social Studies, University of California at Santa Cruz, 2004
B.A., Politics, University of California at Santa Cruz, 2003
About
Dr. Courtney Wait is an Instructor in the School of Education. Courtney earned her doctorate in Educational Leadership at Texas Christian University. In her dissertation, Courtney used a Participatory Action Research model to recruit a diverse group of parents and facilitate a collaborative inquiry project focused on building racial equity within their neighborhood school. Courtney shared her award-winning study at academic conferences across the country, speaking engagements in educational and community settings, and through the publication of a peer-reviewed article.
Courtney has worked in public schools in California, North Carolina, and Texas. Courtney was a middle school Instructional Coach for two years, where she provided one-on-one support to classroom teachers and led campus-wide professional development. Courtney was also an Assistant Principal for three years, where she facilitated teacher-led campus improvement. Before these administrative roles, Courtney was a secondary social studies teacher for seven years. Courtney draws on her varied experience in academia and K-12 schools to inform her work in the Teacher Education program at the University of New Orleans.
Research Interests
Action Research
Participatory school leadership
School gentrification and integration