Christy Corey, Ph. D.
Associate Dean
Associate Professor of Management
Contact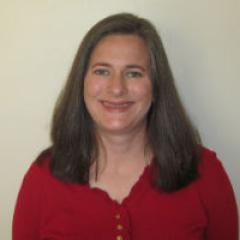 Education
Ph.D., Tulane University
B.A., University of Georgia
M.S., Tulane University
About
Christy M. Corey is an Associate Professor in the Department of Management in the College of Business Administration at the University of New Orleans. Dr. Corey teaches classes in the areas of business communications, organizational behavior, small group management, organizational research methods, and quantitative analysis. She received a B.A. (1998) in Psychology and Sociology from the University of Georgia, and an M.S. (2002) and Ph.D. (2004) in Industrial-Organizational Psychology from Tulane University in New Orleans, LA. Her research interests include cross-cultural differences, ethical decision making, and disaster management. Dr. Corey's publications in disaster management identified factors that impacted business recovery in New Orleans 6 months and four years following Hurricane Katrina. More recently, she has published on cross-national and cross-cultural differences in the relationships between cultural values and ethical decision making.
Research Interests
Personality, Job Attitudes, and Job Stress