Chris Broadhurst, Ph.D.
Associate Professor-Educational Administration (Higher Education)
Graduate Coordinator
Contact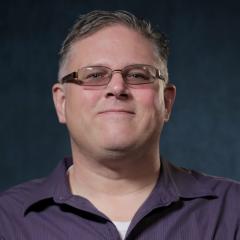 Education
Ph.D, Educational Research and Policy Analysis (Higher Education concentration),
North Carolina State University, 2012
M.A, History, North Carolina State University, 1999
B.A, History, University of North Carolina at Wilmington, 1994
About
Chris Broadhurst is an Associate Professor of Educational Leadership, focusing on higher education, at the University of New Orleans. After receiving his Ph.D. in Educational Research and Policy Analysis, with a concentration in higher education, from North Carolina State University in 2012, he joined the University of New Orleans in August of 2013 following a one-year visiting position at the University of Southern Mississippi. He brings an array of teaching experience at a variety of institutional types, including a traditional high school, an early college, a community college, a 4-year liberal arts college, and 2 different research universities. In addition to serving as a faculty member, he is currently the graduate program coordinator for both the Higher Education Administration master's program and the Educational Administration doctoral program. Chris's teaching focuses on organizational cultures, climates, and change in higher education. His research agenda utilizes historical, quantitative, and qualitative methods to examine the impact of campus activism on organizational and policy change. His research has appeared in the Journal of Student Affairs Research and Practice, Journal of Diversity in Higher Education, Journal of Women and Gender in Higher Education, New Directions for Higher Education, and the Journal of College and Character.