Cherie Trumbach, Ph. D.
Associate Professor of Management
Contact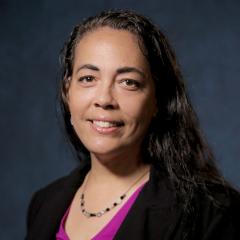 Education
Ph.D., Georgia Institute of Technology
About
Dr. Cherie Courseault Trumbachis an Associate Professor of Management/ Information Systems at the University of New Orleans where she teaches Management Information Systems, Knowledge Management, and Operations Management. She has a B.S. in Industrial Engineering from Stanford University and a PhD in Industrial and Systems Engineering from Georgia Institute of Technology with a focus on Information Engineering and Management of Technology. Her prior professional experience includes consulting with Ernst & Young LLP in Management Consulting and systems integration with the Federal Government. She has also been an Orise Research Fellow and a Research Assistant for the Technology Policy and Assessment Center at Georgia Tech. As a UNO professor, her research focuses on information analysis and utilization in technology policy, decision-making and technical intelligence. In this area, she has also worked on numerous projects for the US government and corporate entities.
Research Interests
Information Analysis and Utilization in Technology Policy, Decision-making and Technical Intelligence.