Brian Beabout, Ph.D.
Associate Professor - Educational Leadership
RosaMary Professor of School Effectiveness and Improvement
Contact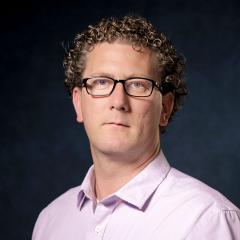 Education
B.A., Letters, Arts, and Sciences, Pennsylvania State University, 1998
Ph.D., Instructional Systems, Pennsylvania State University
About
Brian Beabout is the coordinator of the M.Ed. program in School Leadership, our primary route to leadership certification from the Louisiana Department of Education. He has experience as a secondary English teacher in three schools, including Marion Abramson Senior High School here in New Orleans. He earned both his principalship certification and PhD (in Instructional Systems) at Penn State University. He is the author of 16 peer-reviewed journal articles, 9 book chapters, and 65 refereed conference presentations. He was the co-editor (with Mirón & Boselovic) of Only in New Orleans: School Choice and Equity Post Hurricane Katrina (Sense, 2015). He was a founding board member of the Morris Jeff Community School in New Orleans and has served on the boards of the Coalition of Diverse Charter Schools as well as the School Leadership Center of Greater New Orleans. His research focuses on community engagement in contexts of school choice, the unintended consequences of educational reform, and urban school leadership.