Brian Beabout, Ph.D.
Associate Professor - Educational Leadership
RosaMary Professor of School Effectiveness and Improvement
Graduate Coordinator
Contact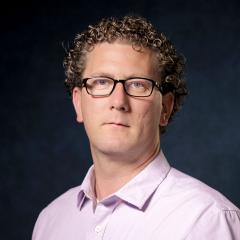 Education
B.A., Letters, Arts, and Sciences, Pennsylvania State University, 1998
Ph.D., Instructional Systems, Pennsylvania State University
About
Brian Beabout is a graduate of the Instructional Systems Ph.D. program at Penn State University. He has six years of urban teaching experience, four of which were in the Orleans Parish Public Schools. He holds certificates as a Secondary English teacher and K12 Principal. His main areas of research are leadership for social justice, applications of systems theory and chaos/complexity theory to educational change, and the phenomenology of educational change.