Anabel Mifsud, Ph.D., NCC
Assistant Professor of Professional Practice - Counselor Education
Contact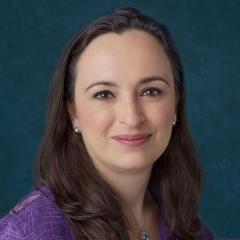 About
Dr. Anabel Mifsud, NCC, is an Assistant Professor of Professional Practice in the Counselor Education Program at the University of New Orleans. She earned her Ph.D. in Counselor Education and Supervision from the University of New Orleans and her M.Sc. in Health Psychology from University College London and King's College London. Dr. Mifsud has worked with individuals and couples experiencing homelessness and co-morbid issues, persons with HIV, refugees, and asylum seekers. She is a member of the American Counseling Association (ACA), the Association for Counselor Education and Supervision (ACES), the Association for Multicultural Counseling and Development (AMCD), Counselors for Social Justice (CSJ), the Association for Spiritual, Ethical, and Religious Values in Counseling (ASERVIC), and the International Association for Counselling (IAC). She is currently a peer-reviewer for the Counseling and Values journal. Dr. Mifsud has delivered several presentations at local, state, national, and international conferences and seminars. She has published articles and book chapters on social justice, immigrants, and counseling ethics.
Research Interests
Historical and intergenerational trauma
Internationalization of counseling and counselor education
The role of counseling in community development and sustainable peace
Behavioral health services for migrants, refugees, and persons with HIV.