Abid Hussain
Adjunct Instructor
Ableton Certified Trainer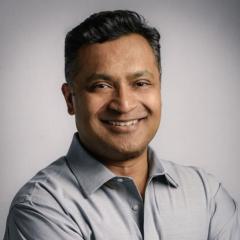 About
Abid Hussain has produced more than 175 songs and more than 25 remixes, collaborating with musicians and music producers from around the world.
Abid is a passionate instructor and educator of music production. He has been producing music on digital audio workstations for more than 20 years, with experience in Cubase, Sonar, Logic Pro, FL Studio, and Ableton Live. He has primarily used Ableton Live to produce and perform since 2004. Abid has worked at prominent studios in Los Angeles, and although he has a diverse musical background that is rooted in hardware, he now focuses mainly on Ableton Live and its synthesizers and plug-ins.
Throughout his music career, Abid has taught aspiring musicians how to bring their music to life. Some of Abid's students have gone from knowing little about production to being signed by labels in as few as six months. He has the ability to teach production concepts in a fun and accessible manner, starting with the basics and building to advanced techniques that are applicable in any DAW. Abid's approach allows musicians to quickly turn their ideas into release-quality music. For more advanced musicians, who already have production experience, Abid can show them how to produce better, more polished, professional mixes and masters.
Abid truly enjoys working with musicians in any style of music. His Digital Music Production classes at UNO can benefit students of any experience level. Abid's goal is to empower as many musicians and music producers as possible to create and perform amazing music using cutting-edge technology.