SoIS FAQs:
So (what) IS Interdisciplinary Studies?
The Bachelor of Interdisciplinary Studies (BIS) is the signature degree of the School of Interdisciplinary Studies (SoIS). The BIS is an ideal path for students seeking to integrate coursework from different fields—including credits earned in previous periods of study at UNO or other universities—in preparation for workplaces and civic spaces needing college graduates skilled at posing and collaboratively solving complex problems.
So (what) IS an Integrative Learning Plan (ILP)?
Think about your ILP as a map through the offerings of our urban research university. You won't draw that map alone. BIS students take three required courses focused on skills and strategies of integrative learning at UNO and collaborative leadership and problem solving after graduation. In addition, you will work with SoIS advisors to develop a 36-credit hour ILP which incorporates a minimum of two subject areas that prepare you for interdisciplinary thinking and practice in a chosen area of concentration. Current ILP concentrations include Behavioral Studies, Business in Urban Society, Community and Leadership Development, Cultural and Environmental Studies, Education in Urban Society, and Public Health Studies.
So (what) IS the time required to complete a BIS degree?
The time needed to complete a BIS degree depends on whether you are starting as a first-time student or transferring prior college credit, and how many courses you can take per term. A minimum of 120 credit hours is required to complete a BIS degree including 39 credits of UNO general education requirements; a 36-hour integrative learning plan (ILP); 9 credits of BIS-specific required courses; and 36 hours of electives or prerequisite course work to support the ILP or other interests. Within this overall plan, 33 credits must be upper-division coursework.
So (what) IS my future with an interdisciplinary education?
We're glad you asked! In the SoIS, we know that no degree explains itself. Instead of saying "I was an __major" let's tackle the real question: what can you do as a college graduate? There are many specific skills expected of all college graduates—from critical thinking, to quantitative reasoning, to clear communication. And you will be expected to use those skills to formulate and collaboratively solve problems. For students pursuing a BIS degree at UNO, problems come first, and methods follow. Together with faculty, advisors, and other students you will define the problem and the further knowledge you need to understand its context and propose solutions. These are precisely the collaborative problem-solving and leadership skills employers and communities are looking for. Interdisciplinary study at UNO is excellent preparation for success wherever you go after graduation.
"[IDS] taught me less about knowing all the right answers in a single discipline, but instead learning to ask better questions…"
~Laney Mae Velazquez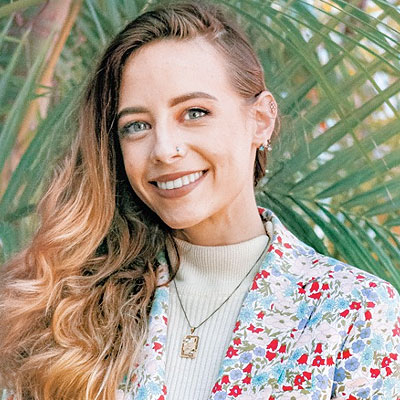 So, IS now the time to start—or complete—your interdisciplinary journey at UNO?
YES!