Staff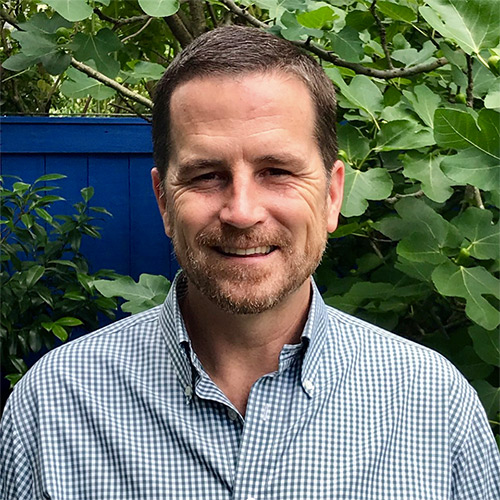 Scott W. Pentzer, Ph.D.
Scott has been involved in interdisciplinary studies ever since he was an undergraduate and returned from a year abroad in Costa Rica to major in Latin American Studies. After another year as a volunteer in Peru he wanted to learn more and moved to New Orleans, where he earned his doctoral degree in Latin American Studies at Tulane in 1998. At Tulane his central interest was Mexican history, and he spent a year as a Fulbright-Garcia Robles grantee in Mexico City completing his dissertation research. Scott has also been involved with Fulbright as a program officer at the Institute for International Education, as a fellowship adviser in the Tulane University Honors Program, and now as the Fulbright Program Adviser at UNO. As you might suspect, he is an enthusiastic Fulbright alum and would love to talk to any students interested in learning more.
Scott has also been very involved in study abroad (where his interdisciplinary journey began), working for several years as an on-site program director in Costa Rica and, most recently, as the Executive Director of the Center for Global Education at Tulane. He arrived at UNO in the summer of 2019 and is delighted to be working with IDS students as they cultivate interests with potential to take them to surprising places too.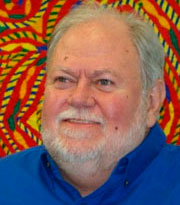 Dan Harper
Dan has been employed with UNO for 19 years. He started with BGS as a Counselor in 1996 and now holds the position of Associate Director for Interdisciplinary Studies. In addition to his duties with IDS he also serves as the Coordinator for the National Student Exchange Program at UNO. Prior to arriving at UNO he worked for LSU in Eunice for 5 years where he held positions as Director of Student Activities and Orientation, Tutorial Coordinator, and Counselor. Dan graduated from Southwest Missouri State (now Missouri State) University with a M.S. in Counseling in 1990 and is currently a Licensed Professional Counselor (LPC). He was a late higher education bloomer as he did not enroll in college until he was 34. After holding several jobs between the ages of 14 and 34 he decided to give college a try as means to move forward in a career. Like many students, regardless of age, he was not sure what he wanted to be when he grew up! He tried out several majors before settling in to the best personal and academic fit. In short, entering college turned out to be the right decision as it has led him to where he is today. Like many other transplants, Dan visited New Orleans for the first time as a tourist and fell in love with the city. At that point (25+years ago) he declared that one day he would live and work in NOLA. And here he is today with no regrets!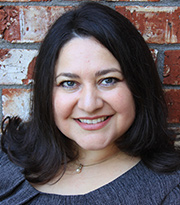 Silvia Rojas Hayes
Silvia began her career in academic advising at UNO January 2017. However, her career in higher education began as an undergraduate student at Point Loma Nazarene University. "I never knew that I could have a career in helping students go to college and promote higher education. Higher education found me, and over the years it has become my passion." As an undergraduate student she assisted the admissions office with local recruitment in San Diego's high schools; and upon graduating was hired as an admissions counselor. Silvia received her B.A. in Mass Communication; her plan was to become a news reporter. She pursued her dream career in news and moved to Fresno, California's Central Valley to work as an editor at a news radio station. A year later, she returned to the world of admissions and recruitment, joining the team at Fresno Pacific University where she would earn her M.A. in Leadership and Organizational Studies. In 2009 she accepted a position as Director of Enrollment and Marketing at Esperanza College of Eastern University in Philadelphia, PA. Her most challenging and rewarding work thus far, she was charged with establishing an infrastructure for admissions and recruitment and implementing marketing initiatives. Esperanza embodied everything that she was passionate about, working with Latino students and families, first generation, and at-risk students who needed an open door to pursue their dreams of a college education. Now, at UNO she looks forward to working directly with students and supporting them as they work towards their academic and career goals. Silvia was born in Mexico and grew up in California's Silicon Valley. She and her husband, a New Orleans native, moved to New Orleans in the summer of 2016.