Current Rankings
UNO is among the top 50 National Universities whose students graduate with the least average debt
According to U.S. News & World Report, UNO is among the top 50 National Universities whose students graduate with the least average debt and tops in the state among National Universities.
---
UNO ranked No. 1 university in Louisiana for ethnic diversity
The University of New Orleans is the most ethnically diverse college in Louisiana, according to College Factual, a data analytics company that focuses on higher education outcomes.
This is the second year in a row that the university ranked first out of 30 Louisiana colleges analyzed by the company.
---
2020 Best Online Colleges Offering Bachelor's in Philosophy Degrees and 2020 Most Affordable Online Colleges for Philosophy Degrees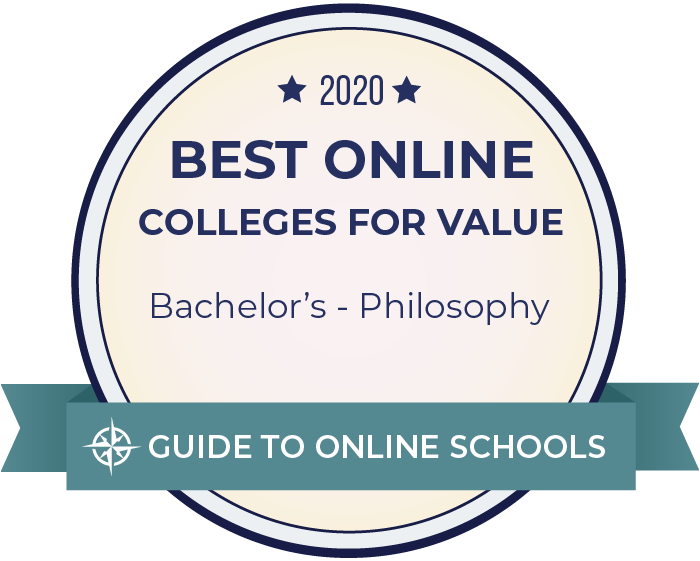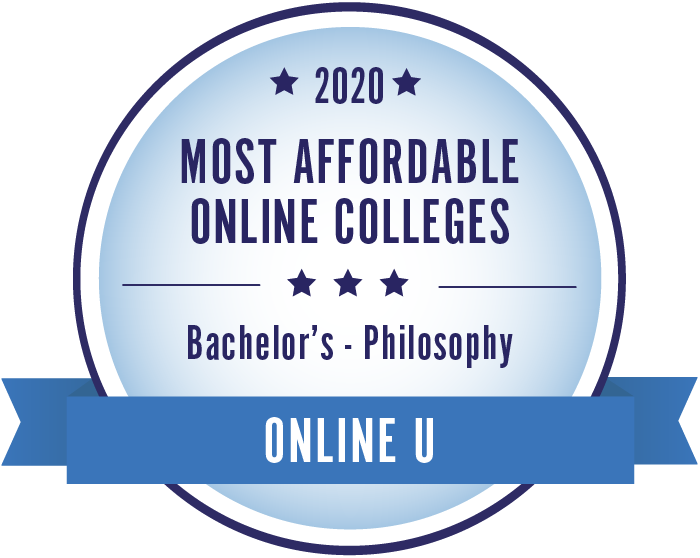 ---
New Orleans named as one of a dozen "Sweet Spots for High Tech" in North America
Business Facilities, a leading site selection publication, has named New Orleans as one of a dozen "Sweet Spots for High Tech" in North America. Writes Business Facilities: "The leading high tech hubs have developed a startup ecosystem that nurtures entrepreneurs and plants the seeds for sustainable growth from innovators who bring scalable products to life."
New Orleans is not only a top tech hub, it is also one of the most inclusive. According to recent data from economic research firm Emsi, Greater New Orleans is:
#2 for % women in technology jobs in the USA
#7 for % African-Americans in technology jobs in the USA
---
"New Orleans has been voted the #3 best big city" Conde Nast
Says Conde Nast: "It's easy to only experience New Orleans on a surface level: just Mardi Gras and Bourbon Street, Cafe du Monde (which is great, don't get us wrong) and Preservation Hall jazz (also fantastic). But there's so much more to NOLA—found in its blend of Creole, Cajun, and French roots, which seasons everything from the music on Frenchman Street to the food and cocktails in the French Quarter over to the Bywater. Then there's the revitalized Arts District, or Warehouse District, where you could stumble upon half a dozen excellent galleries in a few blocks (or spend a whole day at the National WWII Museum)."
---
"The Top 15 Cities in the United States" Travel+Leisure
From food-loving New Orleans to artsy Asheville, North Carolina, Southern destinations continue to be big with T+L readers.
---
University of New Orleans named 2018 Best and Most Affordable Online College
SR Education Group, an education research publisher founded in 2004, released their 2018 Best Online Colleges report. The University of New Orleans ranked on both the 2018 Best Online Colleges and the 2018 Most Affordable Online Colleges reports for Philosophy.
For the 2018 Best Online Colleges ranking, SR Education Group researched and analyzed accredited online schools across the nation. Inclusion on this list shows high academic standards and a commitment to affordability, two key factors important to prospective students. University of New Orleans made this ranking at 6th for Bachelor's Degrees in Philosophy.
The 2018 Most Affordable ranking represents online schools across the nation that are making an effort to provide economical options for students. SR Education Group manually researched the tuition of every college offering fully online degrees to determine and rank the most affordable choices. University of New Orleans made this ranking at 11th for Bachelor's Degrees in Philosophy.
---
Colleges of Distinction Awards University of New Orleans
A College of Distinction is...
Nationally recognized by education professionals as an excellent school.
Strongly focused on teaching undergraduates.
Home to a wide variety of innovative learning experiences. 
An active campus with many opportunities for personal development.
Highly valued by graduate schools and employers for its outstanding preparation.
---
New York Times names New Orleans the best place to visit in 2018
The New York Times has announced its list of 52 places to go in 2018, and No. 1 is New Orleans. "There is no city in the world like New Orleans. Influences from Europe, the Caribbean, Latin America, Africa and indigenous peoples have made it the ultimate melting pot,"
---
New Orleans Ranks #4 on Forbes 2017 List of "America's Coolest Cities"
To develop the list, Forbes partnered with bestplaces.net, and measured the 100 largest MSAs in the U.S. on nine metrics in two basic categories: Lifestyle Preferences and Population Vitality.
The Top Ten Coolest Cities in America 2017 are:
San Francisco
Seattle
San Diego
New Orleans
Portland
San Jose
Los Angeles
New York City
Boston
Denver
---
Greater New Orleans Ranks #5 in the USA for In-migration of Millennials
According to Time magazine, Greater New Orleans ranks #5 in the USA for in-migration of millennials.  From 2010-2015, the New Orleans MSA saw a 8.5% increase in its 25-34 year-old population.
In the article "The 25 Cities Where Millennials Are Moving," Time writes that "Millennials are moving to America's cities — and not just the biggest ones. While places like New York City and Los Angeles remain millennial magnets, research from the Urban Land Institute shows that smaller cities…are actually seeing the most relative growth in their population of 25-to-34-year-olds."
The top 10 regions where millennials are moving are:
Virginia Beach-Norfolk-Newport News, VA-NC — 16.4%
Richmond, VA — 14.9%
Riverside-San Bernardino-Ontario, CA — 11.7%
Memphis, TN — 9.5%
New Orleans, LA — 8.5%
Austin, TX — 6.6%
Pittsburgh, PA — 6.6%
Baltimore, MD — 6.5%
Boston-Cambridge-Newton, MA-NH — 6.5%
Miami-Fort Lauderdale-West Palm Beach, FL — 6.4%
---
University of New Orleans Ranks Best in State in Early Career Salaries
UNO alumni have the highest average early-career salaries among graduates of all Louisiana universities, according to a 2016 Payscale.com report.
---
UNO Makes U.S. News & World Report's 'Least Debt' List for the Sixth Year in a Row
U.S. News & World Report named UNO to its list of universities that place the least financial burden on students. UNO ranked #1 in Louisiana and in the top 20 nationally.
---
UNO Named One of Nation's Best Colleges by Princeton Review
The University of New Orleans is one of the nation's top institutions of higher education, according to the 2017edition of The Princeton Review's annual college guide, "The Best 380 Colleges.
---
UNO Ranked Among World's Top Universities
For the second straight year, the University of New Orleans is ranked among the top 1,000 universities in the world, according to the Center for World University Rankings, which publishes the largest academic ranking of universities from around the globe.
---
The University of New Orleans Retains Carnegie Status
The University has been classified by the Carnegie Foundation as a Research University (high research activity), one of fewer than 100 public universities that holds this prestigious designator.
---
Brookings Institution Ranks UNO Third in Nation in Equal Access
The University of New Orleans is a national leader when it comes to providing equal access to higher education for students from all income levels, according to a report by the Brookings Institution.
---