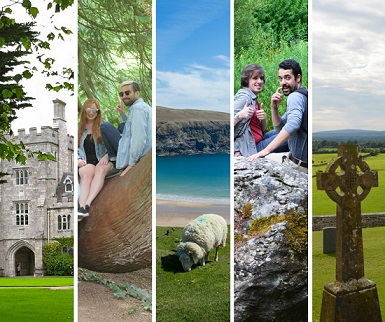 For over twenty years the UNO Writing Workshops Abroad have invited graduate, undergraduate, and non-degree seeking students from across the globe to attend a summer session of workshops, lectures, performances, and excursions in places like Edinburgh, Prague, Madrid, San Miguel, Cork and Brunnenburg Castle.
Join us next summer for a month-long program of study in Creative Writing, Literature, Theater, Fine Arts, and more. Interact with faculty, students, and guests from a variety of artistic disciplines — your work and your life will never be the same! Immerse yourself in all the Irish art you can handle at the Cork Midsummer Festival, one of Ireland's premier exhibitions of theater, literature, art, and dance. The festival takes place our first week in Cork!
2019 marked our seventh year in Ireland, and it featured our writing workshops and seminars with exceptional faculty and guests, as well as our famous reading series, and excursions to nearby historic sites, like Dublin and Killarney.