Walter J. Lane, Ph.D.
Associate Professor
Department Chair
Contact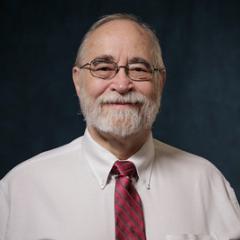 Education
Ph.D. University of California
B.A., Point Loma College
About
Ph.D. University of California, San Diego, 1978 At UNO since 1986 Dr. Lane received his Ph.D. in Economics from the University of California, San Diego with a specialization in Microeconomic Theory and Industrial Organization. He has published in the American Economic Review, the Bell Journal of Economics, and the Southern Economic Journal. His current research interests are in the field of Health Care Economics.
Specialties:
Microeconomics
Antitrust and Regulation
Health Care Economics
Experience:
Chair, Department of Economics and Finance, UNO, 1999-Present
Director, M.S. Program in Health Care Management, UNO, 2003-present
Associate Chair, University of New Orleans, 1995-1999
Graduate Coordinator, University of New Orleans, 1988-1994
Associate Professor, University of New Orleans, 1986-Present
Assistant Professor, Texas A&M University, 1979-1986
Visiting Assistant Professor, Virginia Polytechnic Institute and State University, 1978- 1979
Associate Instructor, UCSD, 1978
Lecturer, Point Loma College, 1976-1977
Teaching Assistant, UCSD, 1975-1977
Journal Articles:
"A Theory of Oligopolistic Competition", with M. L. Greenhut, The Manchester School
of Economic and Social Studies, Vol. 57 (September 1989) 248-61.
"Compulsory Trademark Licensing", The Southern Economic Journal, Vol. 54 (January 1988) 643-55.
"The Futility of Antitrust Attacks on Tie-In Sales: An Economic and Legal Analysis", The Hastings Law Journal, Vol. 36 (November, 1984) 173-213; with H. N. Butler and O. R. Phillips.
"Quality, Uncertainty, Search and Advertising", Economic Review, Vol. 73 (December, 1983) 881-894; with S. N. Wiggins.
"Product Differentiation in a Market with Endogenous Sequential Entry", Bell Journal of Economics, Vol. 11 Spring, 1980) 237-260.
"Capital Budgeting Process of Healthcare Firms: a Survey of Surveys" with Naseem Alrahalah and Tarun Mukherjee, Journal of Healthcare Management, forthcoming.
"The US Community Banking Performance"with William J. Hippler and M. Kabir Hassan, The Journal of Corporate Ownership and Control (volume 13) forthcoming.
Community Involvement
Board of Commissioners, Slidell Memorial Hospital, 2006-Present
Treasurer 2010-2012, 2015-Present
Chair 2013-2014
Member, Slidell Economic Development Alliance, 2011-Present
Member, Slidell Economic Development Plan Task Force, 2009-2010
Moderator, Citizens for a Better New Orleans meeting, October, 2009
Regular Commentator, Garland Robinette Show, WWL Radio
Commentator, WWLTV,Fox8 News, KTV in Kenner, WDSU
Board Member, Slidell Memorial Hospital Foundation, 2006-2008
Chair, Slidell Memorial Hospital Advisory Board, 2005
Co-President UNO Finance and Economics Advisory Council 2000-present.
Consulting:
Co-Principal Investigator for Community Banking Research Project with Kabir Hassan. 2014 funded by Gulf Coast Bank
Principal Investigator for Cost per Unit of Service Assessment HIV/AID Patients in the New Orleans Metropolitan Area (1998) with the City of New Orleans Office of Health Policy.
Consultant to LSU Medical School Study on the Provision of Services to HIV Positive Persons in the New Orleans Metropolitan Area (1997).
Principal Investigator for Study of Effect of Casino and Riverboat Gaming on Public Utilities in the City of New Orleans (1995-1996).
Expert Witness for Osborne, McComiskey & Richardson-Harpin Sierra Club, et al. Vs. Louisiana Department of Wildlife and Fisheries, et al.(1988).
Attorney General, State of California. "Crude Oil Refinery Values as Shadow Prices," (1985).
Federal Trade Commission Contract L0797. "An Economic Analysis of Strategic Planning Models," with S.N. Wiggins (1981).
Honors and Awards
Awards, Lectureships, and Prizes:
Graduated Summa Cum Laude, Point Loma College, 1974
Regents Fellowship, UCSD, 1974-1975
Research Grant, College of Liberal Arts, Texas A&M, 1980