Susan Clade, J.D.
Contact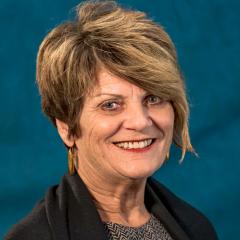 About
Ms. Clade is an Instructor in the Department of Management & Marketing, teaching law-related courses, including Legal Environment of Business, Business Law, and Employment Law for Human Resource Managers. Prior to becoming an Instructor, Ms Clade has taught those same courses and a few others at UNO as an adjunct faculty member since 2001.
She earned her Juris Doctorate degree from Tulane University Law School in 1982 and has practiced law continuously since that time. Her practice has traditionally included many areas of the law, including contracts, construction, suretyship, environmental, complex business litigation, business transactions, and more. However, her area of specialization has been and remains employment law.
Throughout her legal career Ms Clade has tried and argued many cases in state and federal district and appellate courts. She has authored many appellate briefs, including writ applications to the U.S. Supreme Court. She has also written numerous articles for legal publications, has written materials for and presented at many continuing legal education seminars, and has made presentations on various employment law topics to professional organizations, including organizations involved in the construction industry, the Louisiana Association of Social Workers, the Delta Safety Society, AIDSlaw, and more.
Ms Clade is also an arbitrator on the employment law roster of the American Arbitration Association and has arbitrated numerous cases involving employment matters in Louisiana, Mississippi, Florida, and Texas.
She has served as an officer and/or on the boards of numerous non-profit organizations, including Agenda for Children, the New Orleans Association for Women Attorneys, the Governor's Special Task Force on Merit Selection of Judges, Forum for Equality, and Sweet Home New Orleans. In fulfillment of the ethical obligations imposed by the Louisiana Supreme Court on members of the Louisiana bar, Ms Clade has also served pro bono, representing clients in adoption, wage collection, and criminal matters, among others.