Hesham Abdel-Rahman, Ph. D.
Louisiana Real Estate Commission Professor of Economics
Emeritus
Contact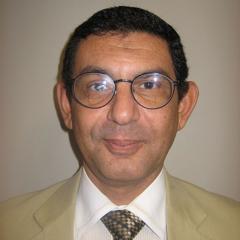 Education
Ph.D. University of Pennsylvania.
About
Dr. Abdel-Rahman served as a visiting Professor at the Institute of Economic Research, Kyoto University, Japan. He presented invited papers at several universities around the world (France, Japan, Taiwan, and U.S.A.). Dr. Abdel-Rahman has published extensively in professional periodicals such as the Journal of Urban Economics, Journal of Regional Science, and Regional Science and Urban Economics. His research interests is in city systems and trade, urban land use, location theory, economic growth, labor market and income disparity, and urban development, urban productivity. He was awarded the 1996 College of Business Administration Researcher of the year Award.
Specialties:
Urban and Regional Economic
Research Interests
City Systems and Trade, Urban Land Use, Location Theory, Economic Growth, Labor Market and Income Disparity, and Urban Development, Urban Productivity.