Carolyn R. Morillo, Ph.D.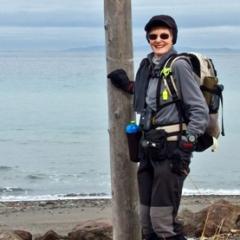 About
Carolyn Morillo has been, since 1995, Professor Emeritus of Philosophy. She earned her Ph.D. from the University of Michigan. She started her teaching career at the University of New Orleans in 1960. She served as Acting Chair of the Department of Philosophy from 1968-1969, then served as the first Chair of the department from 1969-1979. She also served on the University Senate from 1969-1986, and on numerous other faculty committees. She was named LSU Alumni Distinguished Faculty Fellow for 1982-1983.
Her areas of interest and research include ethical theory, environmental ethics (coupled at the time with active participation in the Orleans Audubon Society), theory of knowledge, and naturalized theories of motivation, moral motivation, and intrinsic value, grounded in developing neuropsychological theories concerning reward centers in the brain. The latter interests were developed in her book, Contingent Creatures: A Reward Event Theory of Motivation and Value, published by Rowman & Littlefield in 1995, which is a revisionist version of psychological and value hedonism. The neuropsychology referenced in the book is now seriously out of date, but she remains somewhat convinced of the main lines of the theory of motivation, and rather more confident about the value theory. She takes a certain odd pride in the fact that the book shares with David Hume's Treatise the quality of having "fallen dead born from the press." However, unlike the Treatise, her book has not become a philosophical classic.
Since retiring to the Olympic Peninsula, she has followed the good Greek advice of seeking a sound mind in a sound body by devoting much of her time to hiking and backpacking. In 1997, she climbed Mt Rainier for the third, and definitely the last, time.
The Carolyn R. Morillo Scholarship was named to honor her service and contributions to this department.
Courses Taught
PHIL 1000: Introduction to Philosophy
PHIL 1100: Introduction to Logic
PHIL 2201: Ethics
PHIL 2205: Social & Political Philosophy
PHIL 2312: History of Modern Philosophy
PHIL 2450: Philosophy of Mind
PHIL 3201: Advanced Ethics
PHIL 3331: Continental Rationalism
PHIL 3332: British Empiricism & the 18th Century
PHIL 3401: Theories of Knowledge
PHIL 3415: Phenomenology &
Continental Philosophy
PHIL 3450: Philosophical Psychology