We are excited to announce that students admitted to the University of New Orleans from Texas, Mississippi, Alabama, and Florida can now enroll at in-state tuition rates.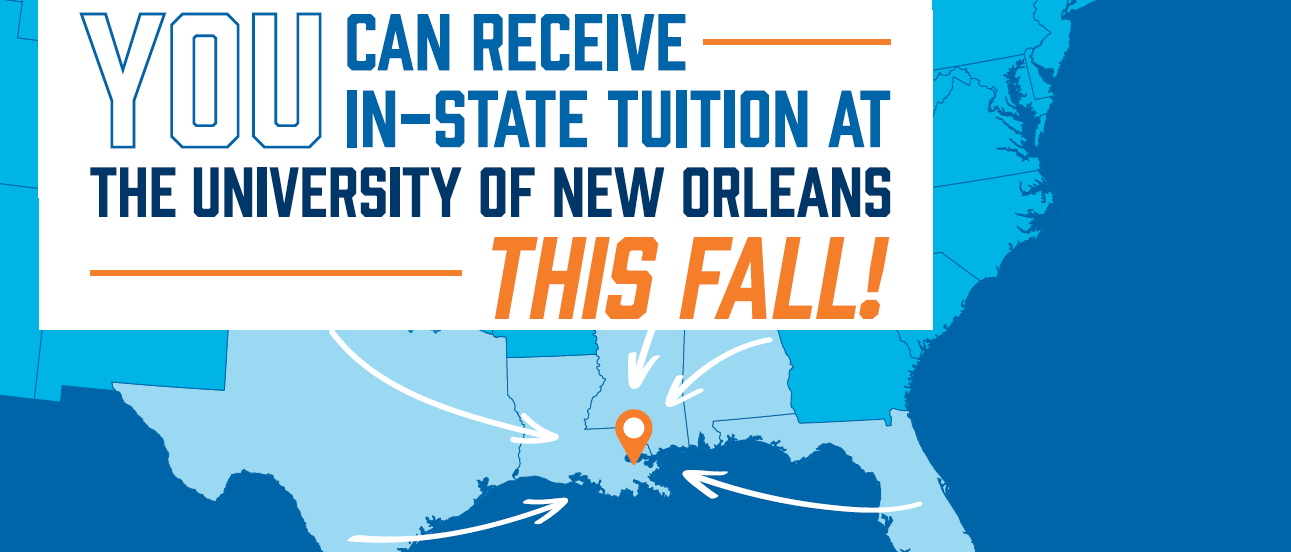 That's a 4-year total savings of almost $20,000!
We hope you are as excited about this as we are. We look forward to seeing you on campus.
Priority application deadline May 1.