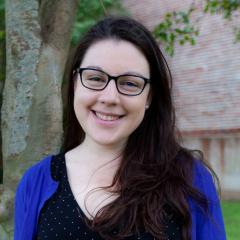 Education
Bachelors of Arts in Psychology from Brandeis University (2005).
Doctor of Philosophy in Clinical Psychology from Stony Brook University (2015).
About
Dr. Black plans to admit a new PhD student to start in Fall 2023
Research Interests
My research interests lie broadly in the area of developmental psychopathology, with particular interest in risk for mood disorders during adolescence. Given our understanding of adolescence as a period of marked change, my research has most specifically focused on understanding the mechanisms by which normative hormonal, social, and environmental events of childhood and adolescence can be disrupted and lead to increased risk for depression. I am further interested in how parenting, parental psychopathology, and stress may interact with biological processes to leave children and adolescents especially vulnerable to psychopathology across the lifespan. Finally, I am a licensed clinical psychologist and maintain an ongoing interest in assessment and treatment of children and adolescents with a variety of presenting problems.