Nicole R. Fuller, Ph. D.
Richard J. Stillman Assistant Professor of Management
Contact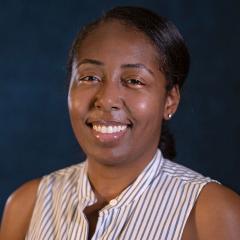 Education
Ph.D, Texas A&M University
MBA, University of Arkansas
B.S., Georgetown University
About
Dr. Fuller joined UNO in 2018 after serving as an instructor at Texas A&M University. She teaches classes on business strategy and entrepreneurship. Her most recent project explored the impact of neighborhood distress on the practices of small and medium-sized businesses. Dr. Fuller was a McLarty Fellow, which allowed her to consult with female entrepreneurs in Ghana, and a Houston Museum of African American Culture Fellow, which supported her research on inner city businesses in Houston. She currently holds the Richard J. Stillman professorship. Prior to academia, she had a career in Finance in Washington, DC.
Research Interests
Corporate Governance, Corporate Social Responsibility, Entrepreneurship, Urban Business Environments.