Faculty Profile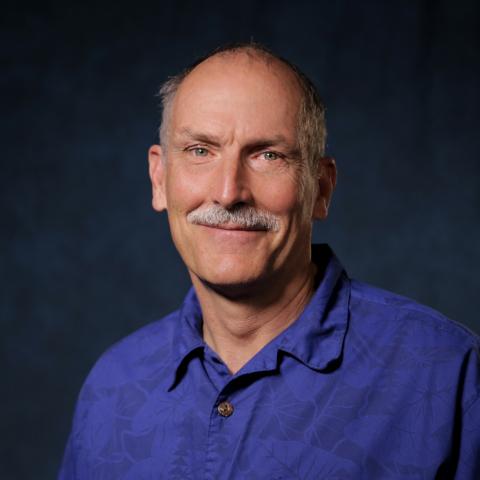 Dr. Gill is science education coordinator in the Department of Curriculum, Instruction and Special Education at the University of New Orleans. In addition to teaching at the collegiate level in Geology Departments, he has taught in two New Orleans public schools and is certified to teach all science subjects. He teaches several courses in education at UNO, including the science methods courses for elementary and secondary teachers. Dr. Gill has run or helped coordinate the Shell/UNO Energy Camp, the Minority Geology field camp, the Shell STEM Showdown. His interests scientifically range from coastal geology, coral reefs, carbonate aquifers and paleoclimatic reconstruction using isotopic systems. His PhD work was supported by an Alumni Federation Fellowship at Louisiana State University.
Publications
Gill, I.P. and Roberts, Harry H. (2015) Sediments, Subsidence, and Sea-Level Rise: The Elephant in the Wetlands. International Journal of Science in Society, vol.7, no.3.
Beabout, B. R., & Gill, I. (2015) Why here and why now? The emergence of charter school unions in post-Katrina New Orleans. The Journal of School Choice, 9, 1-16.
Germain-McCarthy, Y. and Gill, I.P. (2014) Bringing the Common Core Math Standards to Life: Exemplary Practices from High Schools, Routledge Press, 249pp.
Gill, Ivan (2011) The Evolution of a Science Charter High School, New Orleans, International Journal of Science and Society, vol. 2, Issue 3, pp. 35-44
Austin, Patricia and Gill, Ivan (2010) Exploring Genre and Science in Lois Lowry's The Giver. TheDragon Lode, vol. 28, no.2, Spring 2010, pp. 11-17.
Gill, I.P., Dickson, J.A.D. and Hubbard, D.K., 2006. Daily banding in corals: implications for paleoclimatic reconstruction and skeletonization. Journal of Sedimentary Research, v76, no. 4, p. 683-688.
Gill, I., Moore, C.H. Jr., and Aharon, P., 1995. Evaporitic mixed-water dolomitization on St. Croix: Journal of Sedimentary Research., v. A65, no. 4, p. 591-604.
Education:
Ph.D., Geology (Petrology, Geochemistry), Louisiana State University, 1989