Erik Hansen
Artist in Residence (Screenwriting)
Contact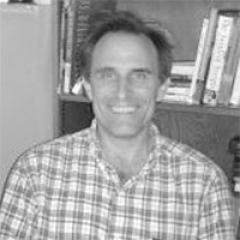 About
Erik Hansen teaches undergraduate and graduate screenwriting. He received his BA in English from the University of California at Berkeley and an MFA in Creative Writing (Screenwriting) from the University of New Orleans.  He has extensive industry experience, having sold or optioned half a dozen screenplays to major Hollywood studios and producers, including the feature film "Heart & Souls," starring Robert Downey, Jr., released by Universal Studios.  Erik also co-wrote "The Dog Ate It," which in 1991 won a Student Academy Award for best narrative short. More recently, he wrote the short film "Brokedown Paradise," directed by Laura Medina, which premiered at the New Orleans Film Festival and has screened at conferences in New York City, Washington, D.C. and Paris, France.
Erik's personal interests include Zen Buddhism and meditation. His essays on the practical application of Zen practice in daily life have appeared in Tricycle Magazine and The Shambhala Sun. Almost all of these essays have been selected for best-of anthologies or other collections.
With regard to the Creative Writing Workshop at UNO, he says, "I love working with these students.  They're smart, enthusiastic, and committed to their craft.  I especially appreciate how generous they are with each other, with everybody contributing feedback and ideas to bring out the best in each other's projects. These discussions give me the opportunity to teach the essential principles of screenwriting in the context of my students' work, making the craft tangible, relevant, and, I hope, enduring."