Don L. Zimmerman, Ph. D.
Professor/Director of Healthcare Management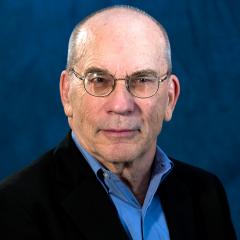 Education
Ph.D., State University of New York at Stony Brook
MA, State University of New York at Stony Brook
BA, University of Washington
About
Donald L. Zimmerman, PhD is a Professor of Healthcare Management at the University of New Orleans.
He maintains a research agenda in patient care management, leads the University's undergraduate program in healthcare management, and works closely with regional leadership on a number of efforts to improve the community's health. Dr. Zimmerman is an active member of the Association of University Programs in Healthcare Administration, the Healthcare Data and Analytics Association, and the American Public Health Association.
Previously, he was Professor and Director of the Graduate Health Care Administration Program at the University of Maryland University College, Executive Director of the Center for Healthcare Management Studies at Fairleigh Dickinson University, and a Visiting Associate Professor at the Sloan Program in Healthcare Administration, Cornell University.
Before turning to full-time academic work, Dr. Zimmerman was engaged in national and state health policy developments for 20 years as a senior health policy researcher and project leader at George Washington University and Research Triangle Institute. In those roles, he worked on a variety of health policy issues for national executive and legislative leadership, including as a professional staff consultant to the US Senate and as a special adviser to the Office of the US Surgeon General.
Dr. Zimmerman has presented and published widely in the clinical and policy areas. His textbook, Person-Focused Health Care Management: A Foundational Guide for Health Care Managers was published in 2017 by Springer Publishing.
He earned his PhD and Masters in Sociology from Stony Brook University and his BA (with Distinction) from the University of Washington.