Debra Salbador
Visiting Oil and Gas Accounting Professor
Associate Professor Emerita, Virginia Tech
Contact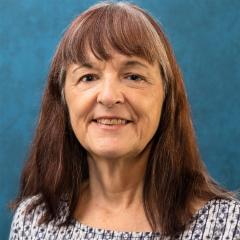 Education
Ph.D. Accounting University of South Carolina
Masters of Accounting (Taxation Option), University of New Orleans
Bachelor of Science in Accounting, University of New Orleans.
About
Debra Salbador joined UNO in 2019. She was previously an Associate Professor and the Darrell D. and Betty R. Martin Junior Faculty Fellow in the Department of Accounting and Information Systems at Virginia Polytechnic Institute and State University where she taught for 25 years.
She has international and large regional CPA firm experience in taxation, audit, and management systems. She also worked for several years in the tax department of a multinational company.
Research Interests
Dr. Salbador's research interests are tax policy and how this policy affects taxpayer (corporate and individual) decisions. Dr. Salbador has published in such journals as The Journal of Taxation, The Journal of the American Taxation Association, Advances in Taxation, Behavioral Research in Accounting, Journal of Accounting Literature, Tax Notes, The Tax Adviser and Oil and Gas Tax Quarterly. She has presented her research at conferences sponsored by the American Taxation Association and the American Accounting Association.