Faculty Profile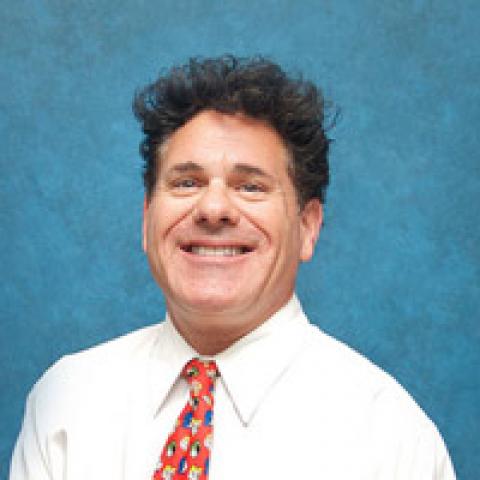 Dr. Pearlman has been involved with the travel and tourism industry for over 25 years. He holds a Ph.D. from Michigan State University a M.A. from California State University, Chico and a Bachelors Degree from San Diego State University. Dr. Pearlman conducts research (i.e. Destination Image, Six Sigma & Hospitality Organizations, E-Commerce, Employee Turnover, Technology Readiness, CVB Effectiveness and Evaluation Processes, Destination Website Customer-Centric Assessment, Travel Barometers, Casino Revenue Prediction Modeling, and Travel Product Brand Awareness) as well as teaches Hospitality Strategic Planning & Management, Quality Service Operations, and Convention, Meetings and Special Event Management.
Prior to joining the University of New Orleans, Dr. Pearlman served as Director of Research for the Chicago Convention and Tourism Bureau where he oversaw various bureau activities including: visitor tracking, convention sales forecasting, program ROI calculation, legislative/industry support, and global information synthesis and diffusion using websites, State Industry Association presentations, and executive level reports.
Additionally, he was Senior Associate for Economics Research Associates where he was involved in indoor waterpark resort development and expansion through fractional ownership, VA Hospital land reuse planning, and Dept. of Defense project validation assessments.
Dr. Pearlman also worked as the Sr. Manager for Business Strategy and Trends Analysis for Sodexho Alliance where he effectively maneuvered within this highly complex organization studying the organization holistically to identify missed opportunities and then to develop strategies to capitalize on them. One example, in working with the VP of Corporate Affairs in response to a client complaint regarding Styrofoam and the adoption of Global Sullivan Principles, Dr. Pearlman discovered new processes and stakeholders that led to the development of a new business venture called Waste Stream Management that was estimated to generate annual organic growth exceeding $5M annually.
As a Research Analyst for Michigan's state tourism office, Dr. Pearlman was involved in data mining activities, ecotourism package development, and website evaluation and refinements and as a Statistical Consultant for SPSS, Dr. Pearlman developed management information systems working with clients including Disney, Accor, Choice Hotels, and the Canadian Postal Service.
Dr. Pearlman has published in the International Journal of Hospitality & Tourism Administration, Journal of Teaching in Travel and Tourism, Journal of Travel & Tourism Marketing, Journal of Human Resources in Hospitality & Tourism, Journal of Hospitality Marketing & Management, and the Gaming Research & Review Journal. Dr. Pearlman is also the Associate Editor for the Journal of Convention & Event Tourism.
Education:
Ph.D. Michigan State University
M.A. California State University, Chico