start your semester strong
Follow these tips to start your semester off strong! We know you have what it takes to be successful academically. Get off on the right foot and make us all #UNOproud!
---
Check your schedule and financial aid information in Webstar:

Make sure you understand the teaching mode for each class. More information about teaching modes can be found here in the Fall 2020 Student Guide. Regardless of teaching mode, the first 8 days the Fall 2020 semester (August 19 – August 28) will be fully online.
If you have any questions about your course schedule, contact your Academic Advisor.

Review the Academic Calendar, which you can find here.
Establish your study spot! Find or create a dedicated study area that minimizes distractions and allows you to focus. Be considerate by using headphones and maintaining physical distance in shared spaces.
Download the Navigate Student App for your smartphone, tablet or computer from either Google Play or the App Store and sign on using your UNO credentials (email and password).
Learning Resources from the UNO Learning Resources Center
The Learning Resource Center is your primary home for learning support!
Visit the Learning Resource Center's Online Learning Resources page for helpful info about learning. Use their resources to get organized, learn how to take effective notes, tips for effective studying, and strategies for memorizing information and taking tests.
Check Out These Helpful Tutorials and Links
Never be afraid to ask for help!
Classes!
Go to class, whether on campus or online!
Check out our week by week guide to success for online courses!
Online course are real courses, so treat them that way
Time management

Look at the syllabus at the start of the semester and put major assignments, tests, and projects on a calendar you check regularly
Create a weekly schedule that you follow, and set reminders for yourself to complete academic tasks
Structure your time by allocating a certain amount of time for each course before you move onto the next course
Self-assess periodically to see if you're spending enough time on readings, doing homework, completing assignments, etc. Are you studying a little bit each day or cramming the night before?
Take breaks so your brain can rest. Every hour or so, try to take a few minutes to take a walk, get something to eat, check in with a friend, etc.

Create a dedicated study space and (try) to stay organized
Do one thing at a time

Turn off your phone and social media
Don't multitask in front of Netflix, HULU, ESPN, etc.
If necessary, download a website blocker for those sites you just can't resist

Actively participate
Actively take notes
Watch the videos and read the course material
Join the discussion on discussion boards/forums...ask questions, discuss topics, share resources, and make friends
Ask questions of your instructor and your classmates
Make connections between what you're learning and what you already know
Adapted from: https://blog.coursera.org/8-tips-for-effective-online-learning/ and https://www.northeastern.edu/graduate/blog/tips-for-taking-online-classes/
---
Programs and Services Supplemental Instruction
What is Supplemental Instruction (SI)?
SI is an academic support model developed by Dr. Deanna Martin at the University of Missouri–Kansas City in 1973 that uses peer-assisted study sessions to improve student retention and success within targeted historically difficult courses. The SI program provides peer support by having students who succeeded in traditionally difficult academic courses (e.g., Organic Chemistry, Biology 101, Logic) help other students complete these courses. More information on SI can be found in the Tutoring Schedule.
| | |
| --- | --- |
| 95% | of students said SI was a supportive learning environment |
| 95% | of students said their SI leader was well organized |
| 92% | of students said their SI leader helped them learn study strategies they could use in other courses |
Privateer Pathways
Privateer Pathways is designed for students who, because of their ACT or SAT scores, need additional support in mathematics or English. Skills will be developed through the strategic delivery of academic support to students.
Have you already been accepted to privateer pathways? Congratulations! Sign up here for a Privateer Advising and Registration Day.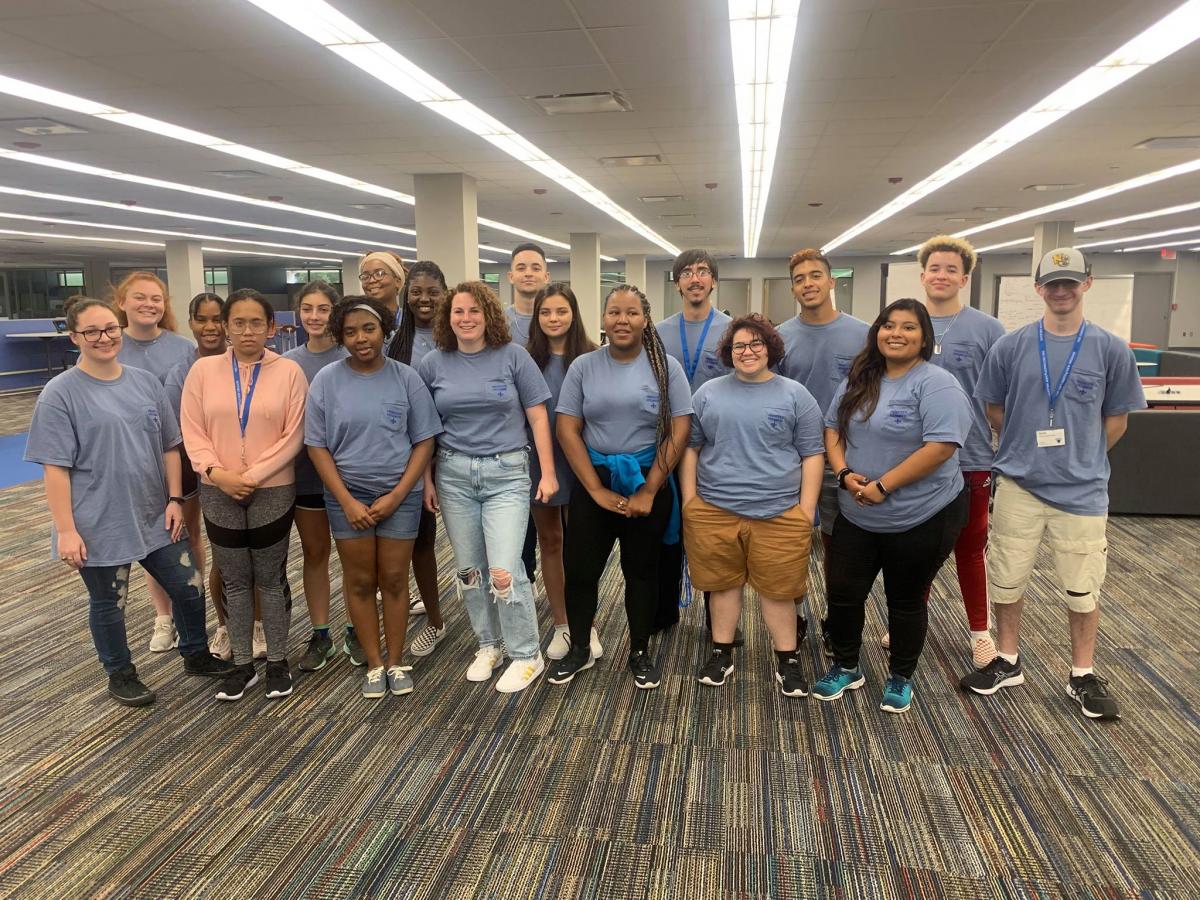 Computer Lab: UNO Earl K. Long Library
Just outside the Learning Resource Center's offices is the biggest computer lab on campus! Located in the UNO Earl K. Long Library are over a dozen computers available to students and alumni to help you with whatever you're working on. The study rooms that surround the lab are an added bonus!
COLLEGE
TUTORING
SCHEDULE


Tutoring is offered in many different academic departments around campus.

MAKE AN
APPOINTMENT

Call 504-280-7053 or drop by the Learning Resource Center in the UNO Earl K. Library, room 126.

CAN WE SERVE YOU BETTER?

Is there an academic service you need but aren't getting? Let us know! Email lrc@uno.edu with your need. We want to hear your feedback and try to meet your needs.