Featured Events
Diversity Book Discussion
A program for students, faculty and staff presented in cooperation with the UNO Honors Program. Participants discuss different perspectives of diversity and inclusion in literature.
Sundaes on Thursdays
A monthly social program designed to bring campus partners and community toge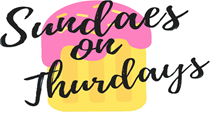 ther. Canceled for Academic year 2020-2021 due to COVID-19.  
ISO World Cup Soccer Tournament
A one-day soccer tournament to compete for the title UNO Soccer Champions. Meet and greet students from all around the world.
A night of recognition, observance, and awareness regarding the worldwide annual event surrounding International Mother Language Day.
moMENtum Black History Month Luncheon
Each February, moMENtum and the Diversity Engagement Center will host a black history month luncheon where local leaders will come discuss personal journeys, successes, and ways to navigate college life. moMENtum is designed to increase the UNO retention and graduation rates of African American males.
Paper Lantern Night is a fun-filled event with many cultural performances consisting of singers, dancers, and actors performing onstage to celebrate and inform others of the Mid-Autumn Moon Festival.